We Handle All Your Fencing and Railing Needs
Protect your family and add value to your home without the hassle. Best Fence & Rail is Northeast Florida's leading installer of vinyl and aluminum fences. We are proud to be veteran-owned, and we have worked hard for almost three decades to earn our reputation for quality materials and unsurpassed customer experience.
Here's why homeowners, residential communities, and commercial clients in Jacksonville and surrounding areas choose Best Fence & Rail: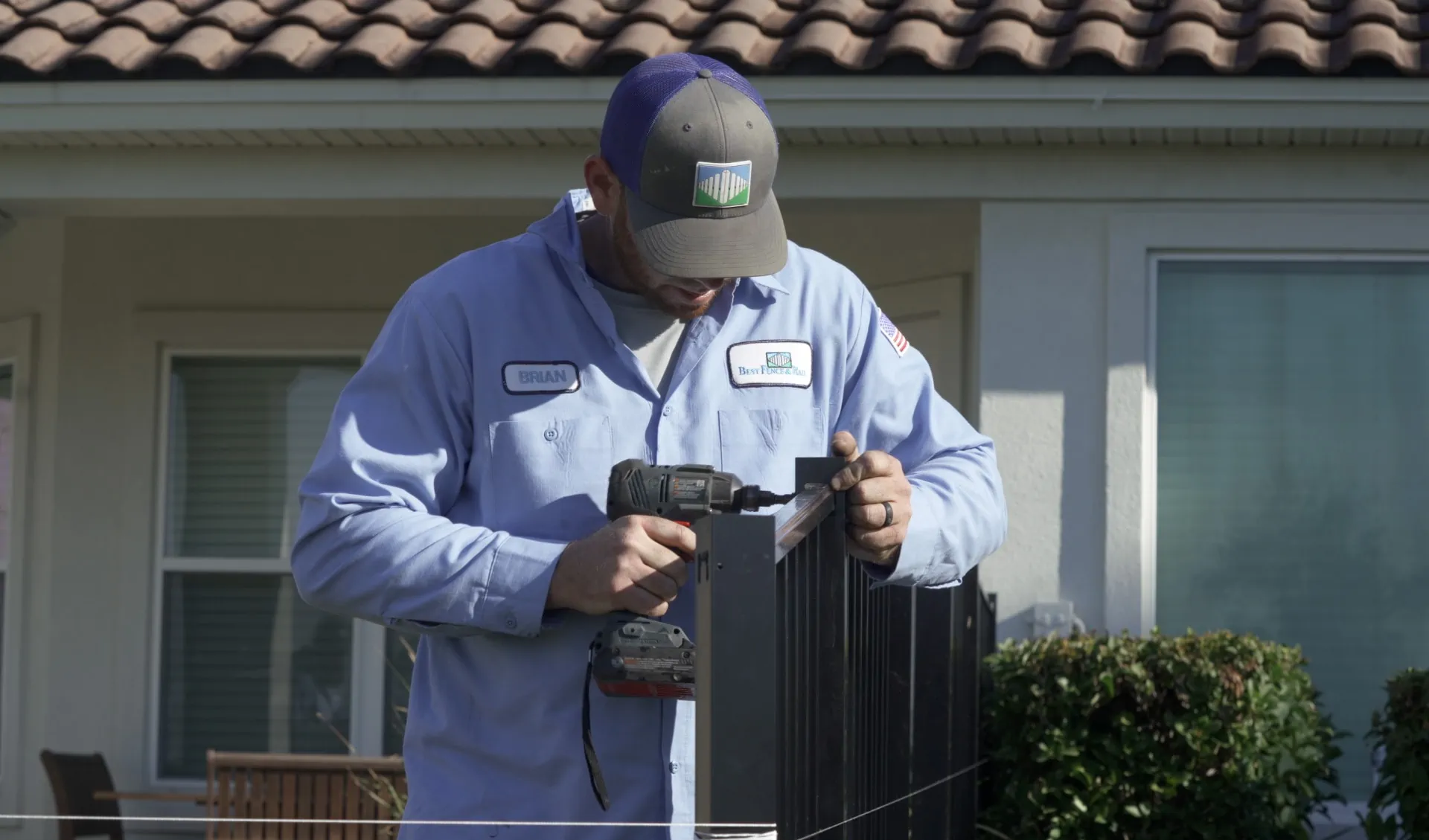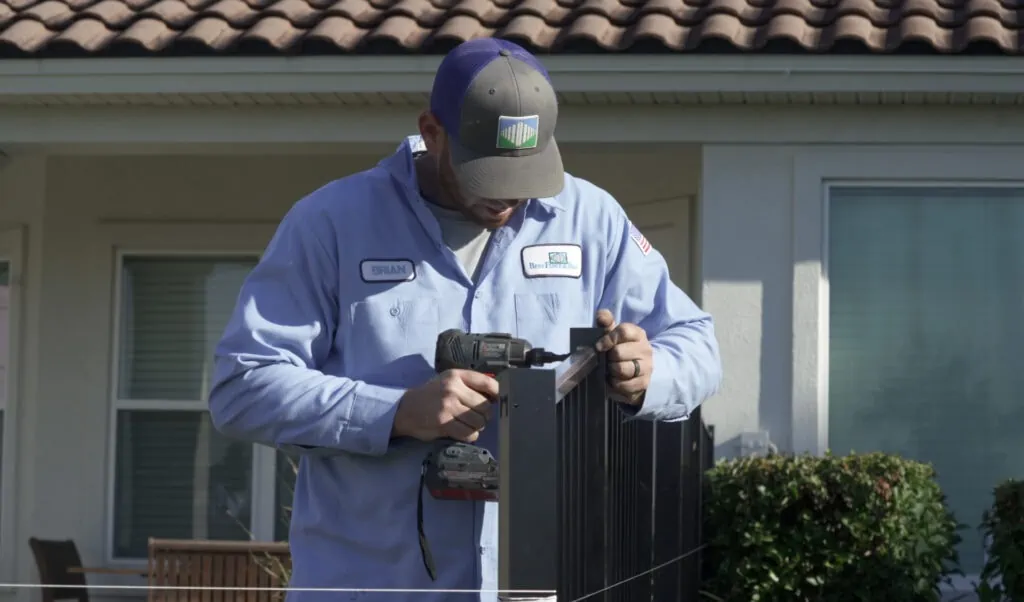 We have been providing custom aluminum and vinyl fencing for Northeast Florida's homeowners and home builders for over 25 years. As one of the largest fence companies in Northeast Florida, we have the capacity and years of experience to ensure that we exceed your expectations. With our high-quality products and exceptional service, we're here to help take the stress out of home improvement. Our work is our pride and our pleasure.
We are proud to say that we provide the highest quality American-made materials in the industry. We are the exclusive provider of our represented portfolio of products within 75 miles of Jacksonville, each of which carries a transferrable lifetime manufacturer's warranty on the materials. Our aluminum fences and railings are the only products on the market with a warranty on the powder coat finish within a mile of the ocean.
Unlike our competitors' products, all of our vinyl gates contain innovative metal inserts, which prevent gates from sagging over time. If you compare our aluminum gates with those of our competitors, you will see a huge difference! Each of our aluminum gates have a two-inch fully welded outer U-Frame design, which provides substantial strength over any gate offered by our competitors. Most of our competitors simply fix a fence panel between two posts and call it a gate. You can see the strength of our gates in the engineering design.
With the highest-quality materials and innovative products, we can confidently say that all our gates and fencing products are built to last.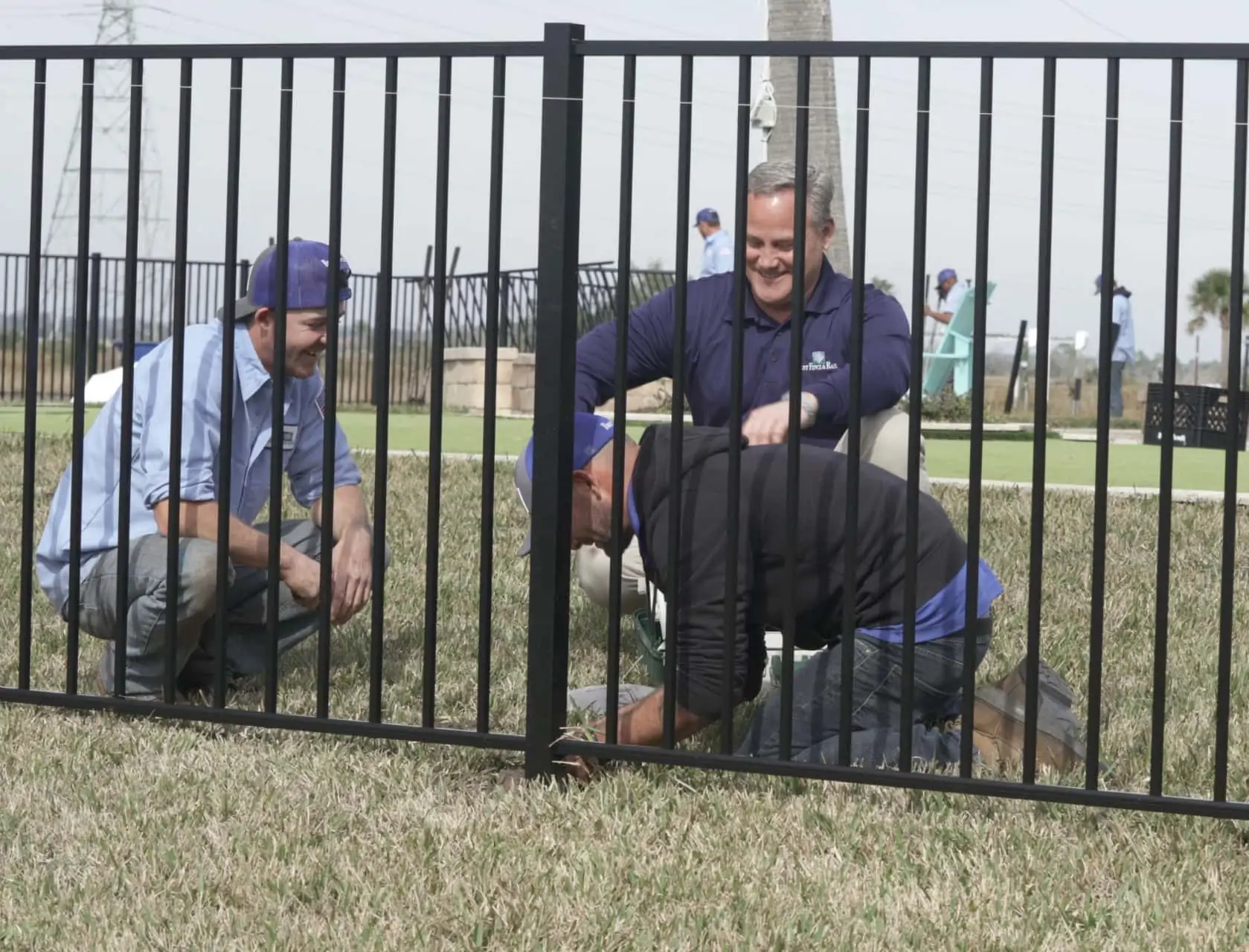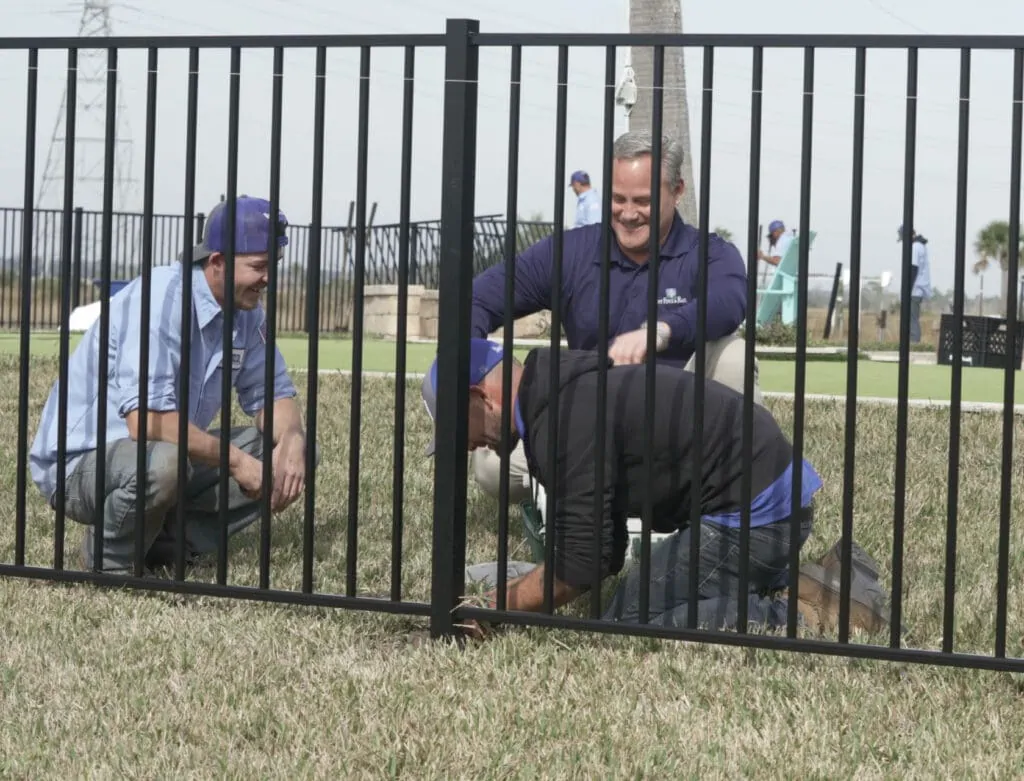 We are Here for You—Literally
We operate out of a brick-and-mortar facility, not out of a PO Box, apartment, or the back of a pick-up truck! You're invited to drop in at our location anytime during working hours. When you get in touch with us via the phone or email, you'll be greeted by a real person in our office who is ready and eager to help. It's our goal to provide you with the Best Fence and value for your property.
We are fully licensed and insured for your complete peace of mind and security, and everyone who works at Best Fence & Rail is an employee. Only our own trained installation crews will do the work; we will never subcontract your job to the lowest bidder. Every one of our crew members has coverage that meets or exceeds all state and federal requirements. Our qualified fencing specialists will take care of your fencing project using expert service and the highest quality local materials.
What Our Customers Have to Say
We moved here from out of state and it's cumbersome finding the right companies to do any kind of work. I found Best Fence easy to work with, competitively priced, and gave me a professional installation. I don't usually give five stars but they didn't give me any reason not to.
If you have custom requirements, Best Fence can handle it. If you want it done right, Best Fence is a sure thing. We are very happy with the fence they installed and would use them again and again for anything fence related.
"I received 3 quotes to install a fence across the front of my yard with a driveway gate. Best Fence had the best price, but that's not the best part. Today, Jonathan and his co-worker installed the fence and they did a fantastic job. The fence is level and sturdy, and they were professional from beginning to end. I can't say enough good things about everyone at Best Fence. I highly recommend them for all your fence needs!"
"We recently had our wrought iron fence installed by Best Fence & Rail and it was an amazing experience! They were prompt from start to finish of this project. They also submitted the necessary paperwork for us to our HOA for approval. Once we were approved, we were scheduled for installation very quickly. The guys who installed our fence were prompt and finished a couple hours earlier than expected. The fence looks great and it was a great value as well. Thank y'all for making this process as smooth as possible!"
"It's so refreshing to find a contractor who responds quickly, processes requests timely and then shows up when they say they will! The crew did a great job and then walked me through my new fence before leaving to make sure I was completely happy. I wish all contractors had the integrity that this company has!"