Proud to Serve You and Your Pets!
As one of the largest fence companies in Northeast Florida, we strive to provide our clients and their families with the highest quality products while also providing unmatched customer service.
A good majority of families in Northeast Florida include loyal pet companions. With a dog / puppy fence from Best Fence & Rail, you can enjoy the outdoors with your family and pets, knowing you have a fence that will keep everyone safe.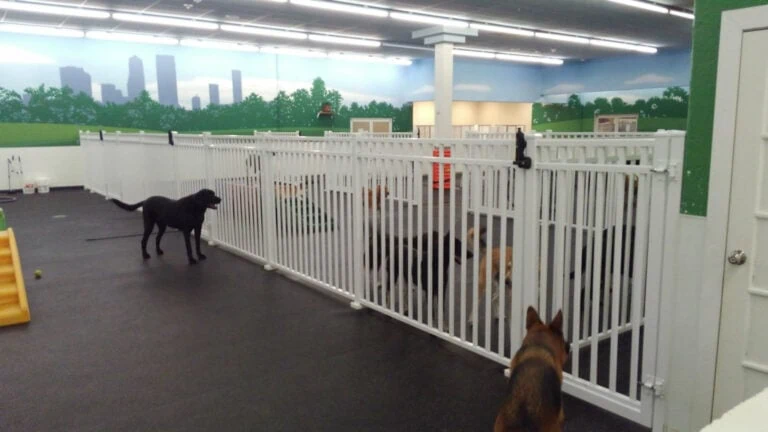 Low-Maintenance Dog Fences
Our Ornamental Aluminum Puppy Picket fences are maintenance-free, constructed to withstand Florida's climate. Our polyester powder coating is baked on twice for extra durability. Your Puppy Picket Fence will stand up to even the most adventurous of pups and will continue to look beautiful for years to come.
Your pet will love their play area and you'll love our 3-year warranty on installation and our lifetime manufacturer warranty. Let your dog feel right at home in their domain with a beautiful backyard Puppy Picket Fence from Best Fence & Rail of Florida.
Ornamental Aluminum Puppy Picket Fences
We are proud to offer a selection of Ornamental Aluminum Puppy Picket fences that have been designed with dogs in mind.  Our 4-Rail Puppy Picket Fences are designed to keep your puppy inside your yard with four horizontal rails and additional vertical rails near the bottom. 
Keeping your pet within the perimeter of your home is one task, but fences have two sides. Keeping unwanted animals out is just as important as keeping your precious ones in. Our 4-Rail Puppy Picket Fences' additional vertical railing also serves to deter invasive critters.