Best Fence & Rail of Jacksonville has been building fences for the past 25 years. We specialize in superior customer service and always strive for customer satisfaction. When you're choosing the right fence for your backyard, especially your pool, there are a couple of things to keep in mind. Are you looking for style, durability, maintenance requirements? We'll be outlining the ins and outs of aluminum and custom fencing options.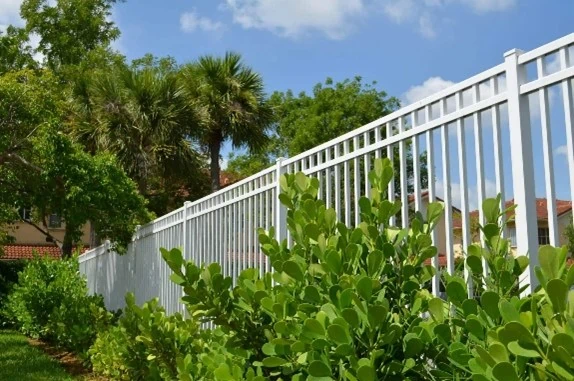 Considering the humid warm weather of Florida aluminum fences offer top-notch durability. Aluminum fences are built to withstand Florida's harsh climate. Wind and rain don't stand a chance, this material is tested by the 10,000 hour Salt spray test. Your fence will continue to provide beauty and security to your home for years to come. This material is also perfect for pool fences as summer is right around the corner. We exceed national pool codes including B.O.C.A, while adding depth to your outdoor oasis.
All Aluminum fences also come with Alumi-guard. This comes in handy when planning a spectacular fence. We meet all building codes while using the best materials specifically built to hug the slope of your unique yard.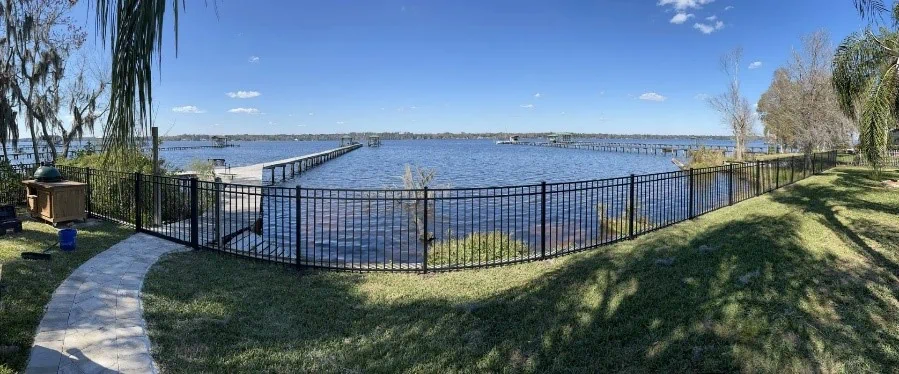 Alumi-Guard offers:
· 100% welded gates by AWS Certified welders
· Transferable limited lifetime warranty—the best in the business
· Approved platinum coating applicator—highest quality and standards in the industry
· Our Organic Powder coating materials contribute toward LEED certification, as well the high recycled material in all our products.
With everything aluminum fences have to offer let your imagination run free while we build your dream fence! We can add custom toppers and arches in four luxurious colors. White, Black, Florida Bronze, and Light Bronze. All fences come with a 3-year labor warranty and a lifetime manufacturer's warranty. Not only does this add to your outdoor décor, but it also adds an extra layer of comfort knowing your pool is guarded by outside elements. Call us today and learn how we can help you build your dream fence!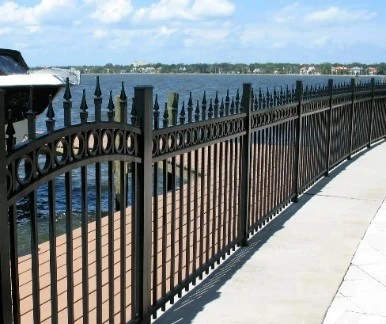 ***
Best Fence and Rail of Florida is Jacksonville's industry leader in fabrication and installation of top-quality vinyl and aluminum fencing. At Best Fence, our mission is to fabricate and install the highest quality product at a competitive price, while providing unsurpassed Customer Service. Fencing is an investment in your home. Your decorative fence design choice adds value to your property in a beautiful way. We provide professional FREE estimates at your convenience. Call us today at 904-268-1638 or visit http://www.BestFenceJax.com