February is here, which means love is in the air! If you're looking to change out the reds, greens, whites, and blues of the December and January holidays for something brighter for the new month, we have some cute recommendations for you.
Decorative Yard Signs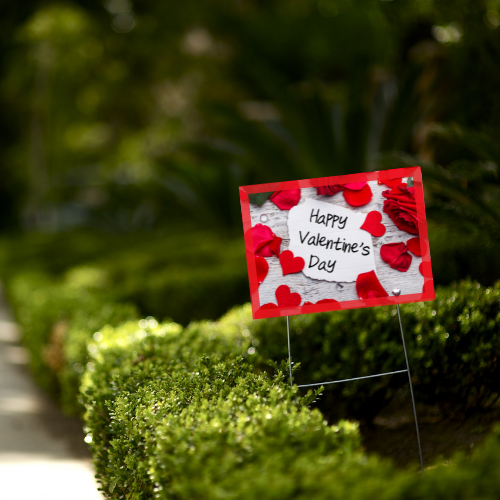 Yard signs are a fun and non-taxing way to spruce up your yard! They are minimally invasive, so no need to worry about them tearing up your grass or plants. And they can be easily changed when the holiday is over. This cute set from Amazon gives you a variety of different options to add some love and cheer to your yard, or even the walls of your home.
Banners and Garlands
Banners and garlands are another fun option for decorating the interior or exterior of your home. Tie them up across your fence or posts and take them down whenever you're ready. With tassels or command strips, banners and garland are also very easy to put up and take down without any major damage to paint or vinyl. And they're easy to fold up tight and small for easy storage after the holiday! These cute, easy decorations can be found at just about any retail store or on Amazon in multiple designs and price options. Not only are they cute and hassle free, but you can also plan some fun and inexpensive photoshoots with them.
Wreaths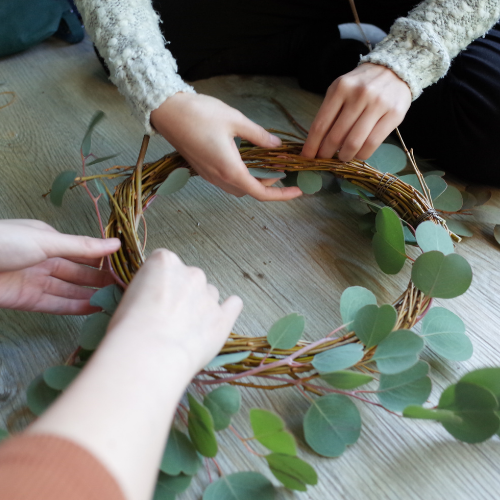 Wreaths aren't just for the winter holidays! They can be great decorations to have up year-round. With a hook or clip, they can hang easily from fences, doors, or railings. You can easily change them up with the seasons. You can find them in most retail stores or online and they come in a variety of colors, sizes, and styling options. Or, if you're looking for a fun way to spend time with your S.O. this Valentine's, consider making a wreath of your own! You can get the materials from most craft stores and can make your own personalized wreath with any flowers, ribbons, or decorations you find.
These are only a few ideas for holiday decorations you can add to your fence. We hope this gave you some ideas for decorating your own fence this holiday season.  If you do decorate your Best Fence & Rail of Jacksonville fence or handrails, tag us in a photo on Facebook!
***
Best Fence & Rail of Florida is Northeast Florida's industry leader in fabrication and installation of top-quality vinyl and aluminum fencing and railing. At Best Fence, our mission is to fabricate and install the highest quality product at a competitive price, while providing unsurpassed Customer Service. Fencing is an investment in your home. Your decorative fence design choice adds value to your property in a beautiful way. We provide professional FREE estimates at your convenience. Call us today at 904-268-1638 or visit http://www.BestFenceJax.net