Spring is right around the corner and that means the warm weather is returning to the Sunshine State! While we didn't have a very cold winter, there's something different about the warm weather we get each Spring. The sun is bright and warm, but that nice cool breeze keeps it from feeling like a complete sauna. With the world starting to open back up and the sunny weather returning, here are a few of our favorite outdoor activities to participate in this month!
Have a Picnic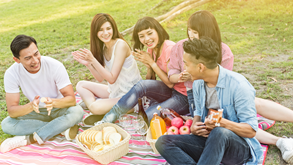 Picnics are a great way to enjoy the outdoors with loved ones. Whether just enjoying a romantic lunch with your significant other or having a family gathering, nothing is as enjoyable as enjoying good food with good company. Picnics are a great way to get to enjoy the nice warm weather from the comfort of your own yard or favorite park! All you need is a blanket, a basket, your favorite foods and drinks (remember to drink water and stay hydrated!), and good company. With those things, you're on your way to enjoying a beautiful, relaxing day.
Exercise Outdoors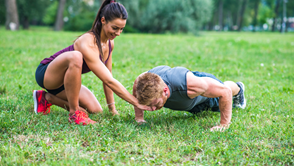 Now that the weather is warming up, it's just right for moving your workout routine outside. Not only can you get some much-needed Vitamin D, but it provides you with a change of scenery instead of being indoors all day. Plus, you get some natural ambience from birds and wind! Go through a yoga flow, create a small jogging trail, or build some friendly competition with a family football or baseball game. The backyard can easily become your new favorite gym!
Create a Mini-Waterpark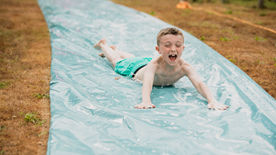 Nothing is as fun for families as a good waterpark! Instead of spending hundreds of dollars on going to the nearest theme park, turn your yard into the waterpark of your dreams. Set up slip-n-slides, run your water hose, clean out the pool, and fill up dozens of water balloons and let the fun begin!
As you prepare for the warm, sunny Spring and Summer months, you might start considering fencing and railing options for optimizing your home and yard. Best Fence and Rail of Florida is Northeast Florida's leading fabricator of vinyl and aluminum fencing and railing for residential and commercial clients. We ARE the fabricator, which means we can customize every fence. We offer quality service and quality products all at a competitive price. For a FREE quote for your next fencing or railing project call us at 904-268-1638 and visit our website for more information.
***
Best Fence and Rail of Florida is Jacksonville's industry leader in fabrication and installation of top-quality vinyl and aluminum fencing. At Best Fence, our mission is to fabricate and install the highest quality product at a competitive price, while providing unsurpassed Customer Service. Fencing is an investment in your home. Your decorative fence design choice adds value to your property in a beautiful way. We provide professional FREE estimates at your convenience. Call us today at 904-268-1638 or visit http://www.BestFenceJax.net