Is your backyard suited for your dog? Dogs love to play and roam around outside but can sometimes get into things they're not supposed to, especially during solo play. There are several things to look for and include in your backyard to make it a fun and safe place for your pet to play. Plus, you want the yard to be private for you and your family as well when you're outside playing with your favorite furry friend. Here are some easy ways to make your backyard ready for pet play anytime of the day.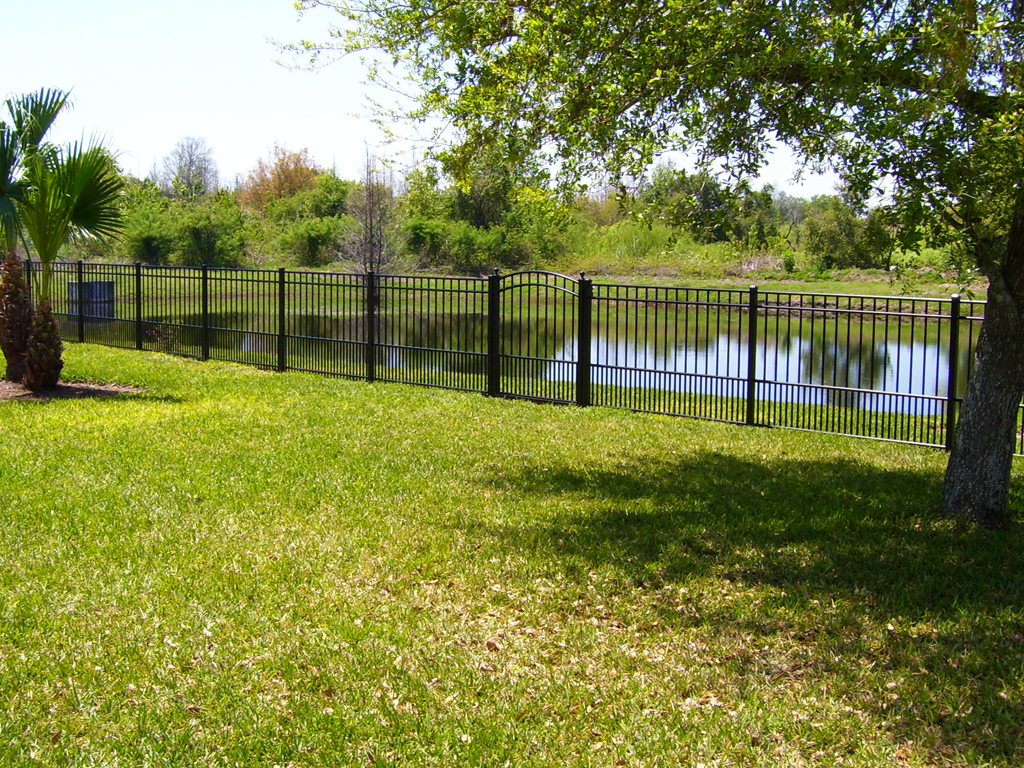 Add a fence
While having a dog fence may seem obvious to keep your dog enclosed in your yard, many don't do it correctly. Not only should a fence keep your pooch in, but it should be able to keep unwanted critters out that can attack your dog. A fence needs to be tall enough to prevent escapes over it and tough enough to resist chewing or clawing. Vinyl and aluminum fencing is not only sturdy but also low maintenance and is pet and kid friendly. Overall, a fence lowers the chance of your dog wandering off into the street or other unsafe areas and can give you peace of mind. Even well-trained dogs can get spooked by loud noises and run off, so a fence is essential.
Add a water feature
Florida is warm year-round and often has high spikes in temperature especially during summer. Dogs can succumb quickly to the heat when outside for even seemingly short periods of time. Having clean water accessible for your dog to drink when they are outside is essential, but you can also add an element of fun to it. Sure, watching your dog play with the sprinkler is fun but you can't keep it on every time they're outside. Consider buying an cheap inflatable or plastic pool for your dog to splash around in. Try throwing in a few of their favorite toys or a frozen treat to entice them to play in the water.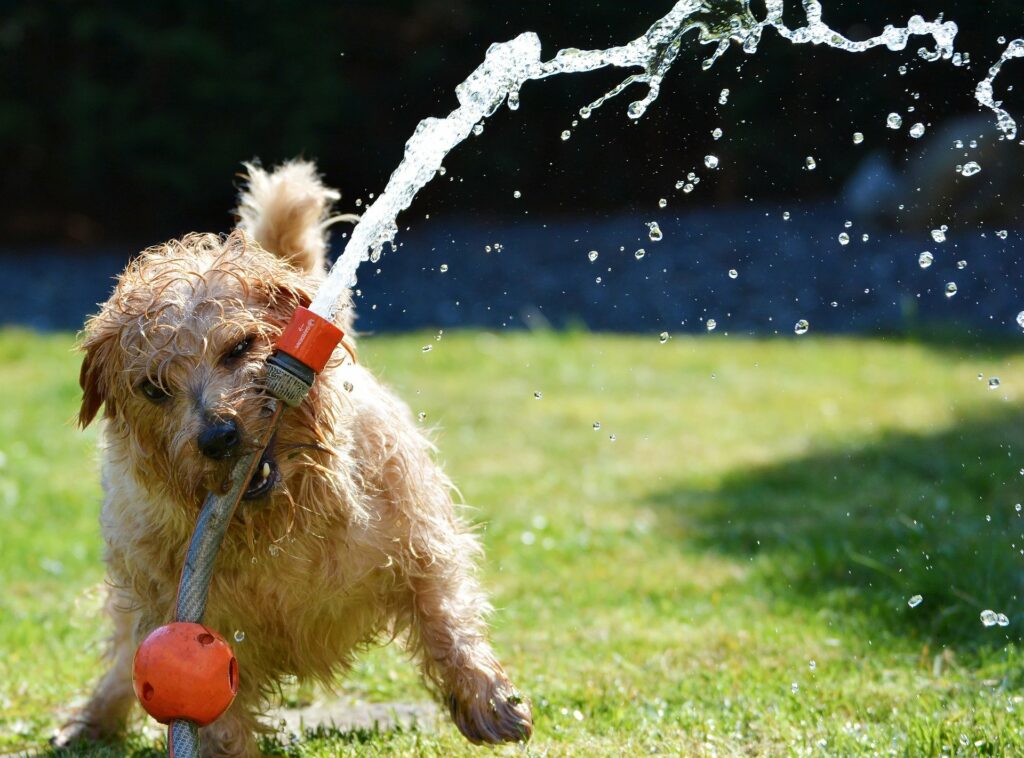 Have a place to dig
Dogs naturally love to dig and is part of their exploratory nature. However, that may not be so good for keeping your yard looking nice or your garden from being destroyed. If you have trouble with pets digging in your flower bed, then make them a designated digging spot. Lay down some sand or other soft dirt in a corner of your yard or fill a kiddy pool or sandbox with sand. Bury yummy treats and chew toys that your dog likes to encourage them to dig there.
Have dog friendly landscape features
When planning the landscaping for your yard consider how you can make it more pet friendly. Consider plant trees to create shady spots your dog can escape the heat or place large rocks or stumps to encourage marking "territory" for your furry friend. However, certain plants and flowers that may look nice in your yard or garden can be harmful to dogs. Carefully research which plants are nontoxic and safe for your pet before you start landscaping.
If you need help creating a protected environment for your pet consider Best Fence & Rail of Florida. We offer quality aluminum and vinyl railing and fencing for your residential or commercial projects. All our materials are manufactured in house and designed to last for years in Florida's unique climate. We use only our own trained installation crews to ensure proper installation and quality product, all at a competitive price. Your fence will look beautiful for years to come. Call us at 904-268-1638 for a FREE quote or visit our website for more information today.
***
Best Fence & Rail of Florida is Northeast Florida's industry leader in fabrication and installation of top-quality vinyl and aluminum fencing and railing. At Best Fence, our mission is to fabricate and install the highest quality product at a competitive price, while providing unsurpassed Customer Service. Fencing is an investment in your home. Your decorative fence design choice adds value to your property in a beautiful way. We provide professional FREE estimates at your convenience. Call us today at 904-268-1638 or visit http://www.BestFenceJax.net