Most homeowners know that as seasons change there are various outdoor chores to be done to keep your home in good condition. With fall approaching and cooler temperatures becoming more frequent, there are plenty of things even Floridians should do to prepare their home. Sudden drop in temperature can causes changes to outdoor equipment and put stress on HVAC equipment and potentially cause costly damage if not prepared properly. Here are some things you can do outdoors to help prevent issues with your home heading into the cooler seasons.
Clean debris from your gutters and around HVAC units
As fall and winter near trees will start to change and dead leaves and branches can end up in your gutter and around your HVAC unit. Too much debris in your gutter can cause water to backup and cause flooding around or even in your home. Also, obstructions and debris around your HVAC unit causes them to have to work extra hard to function which causes an increase in your energy bill. A good rule of thumb is to clean your gutters throughout the autumn season and early summer. Check the area around your HVAC unit regularly and sweep away any sticks, leaves, or other possible impediments nearby.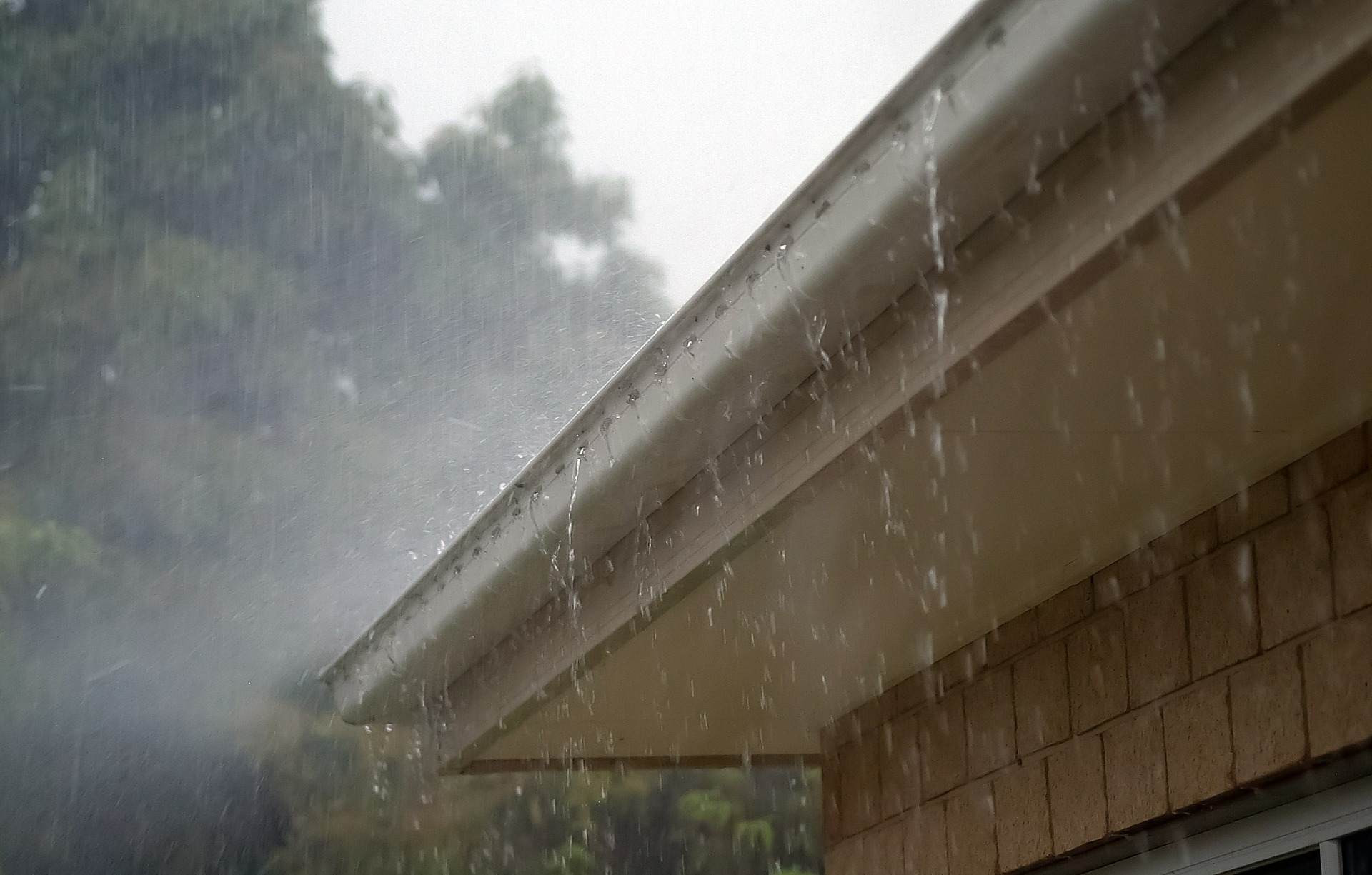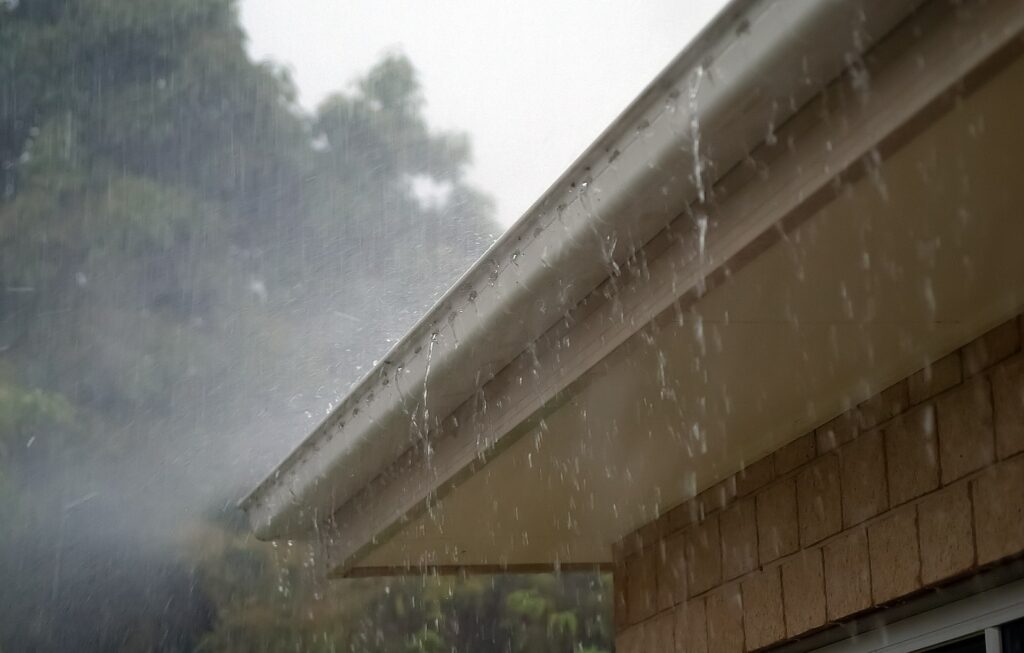 Check landscape for dead or damaging tree limbs
Weak or damaged tree branches that hang over your home raises the potential for a dangerous, and damaging, accident. You may have checked the trees around your home or business before hurricane season began but it's a good idea to check again. Colder temperatures can make damaged or dead trees even more fragile and they can easily break and land on your home, or a neighbor's home, and cause a lot of expensive damage. The potential for sudden freezing temperatures is higher so it's best to prepare sooner rather than later. As a bonus, any cut trees or branches can be used to enjoy a cozy fire on a cool night.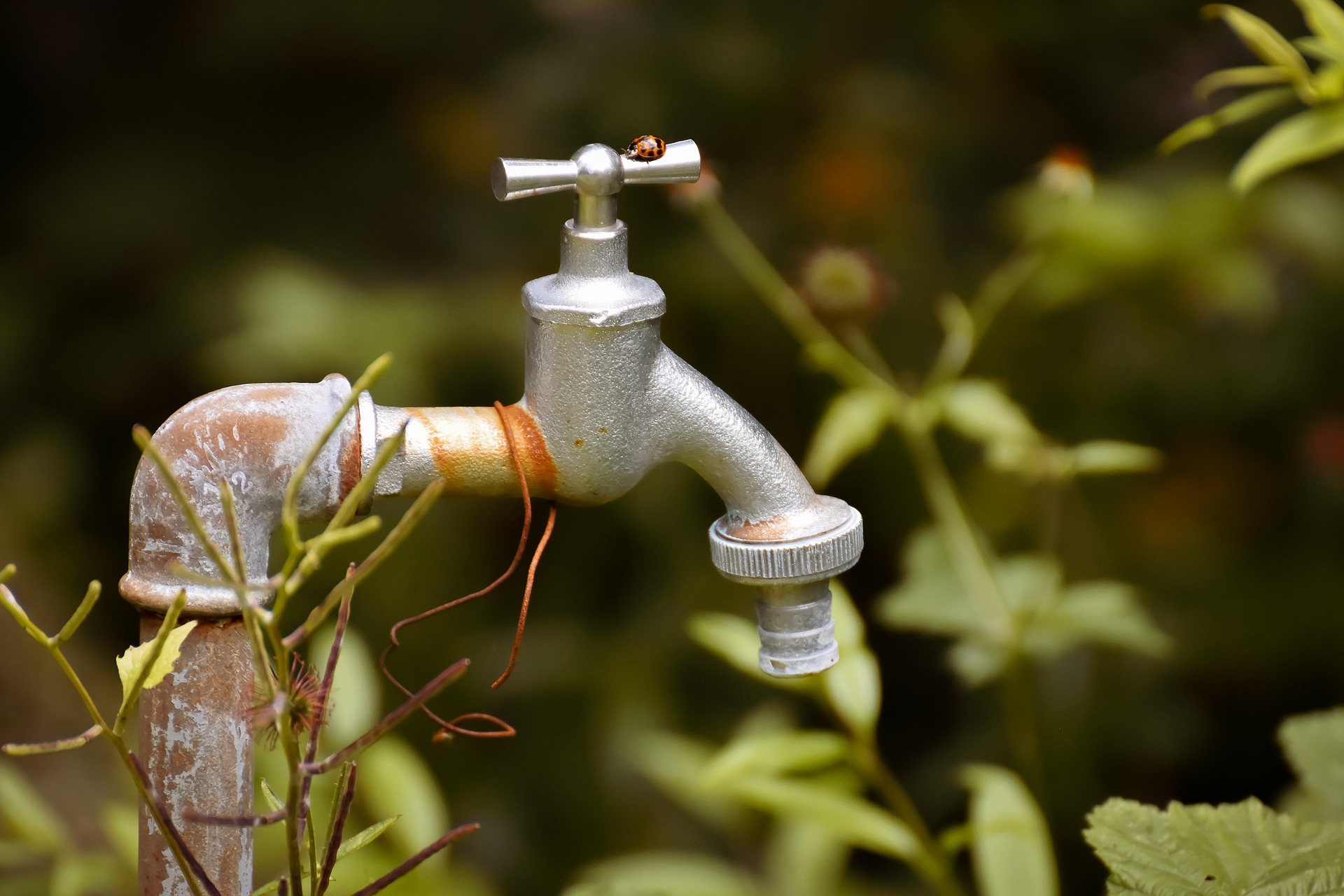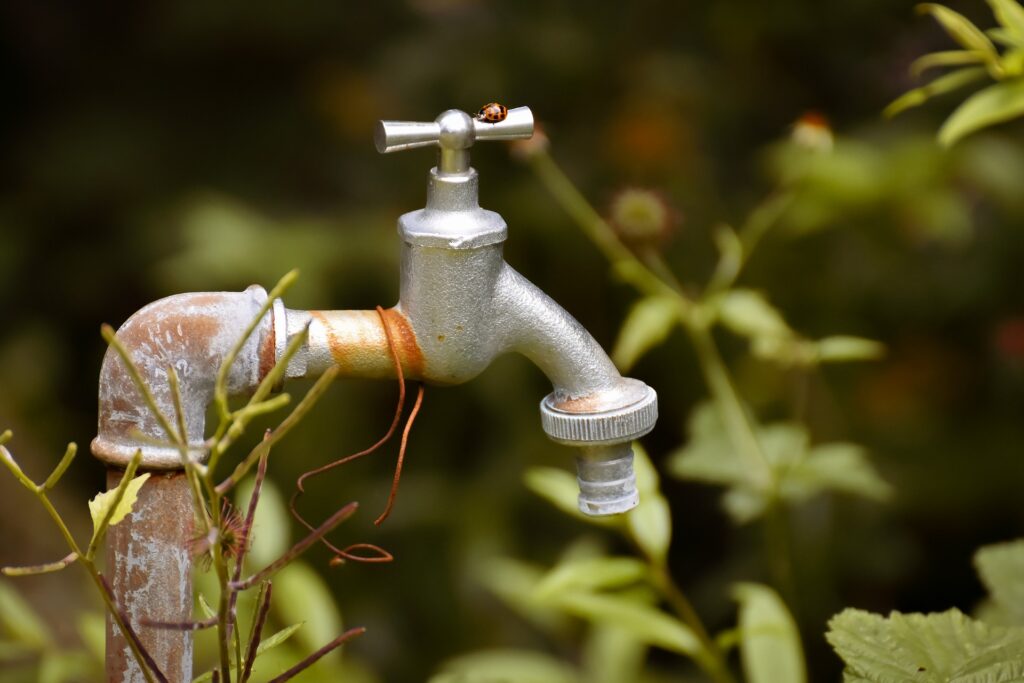 Check exterior pipes and water spickets
The chance of freezing temperatures hitting the area are more likely during the fall and winter months. For pipes that are not properly insulated the water inside can freeze and expand. A blocked pipe can burst in your home and cause hundreds of thousands of dollars in damage and loss of irreplaceable items. You also want to check for leaks on any outdoor water spickets and put away hoses when not in use. Fixing leaks saves you from wasting water and your money from going down the figurative drain. It's important to make sure all exterior wall pipes are well insulated and that there are no rips or tears in the insulation.
Check seals on doors and windows
Cooler temperatures during autumn and winter means some colder nights are ahead. Keeping your home comfortably warm and energy efficient is especially important during this time. If you had trouble keeping your house cool during the summer, you may want to check the seals on your doors and windows and see if they need to be replaced. Look inside and outside for areas where the old caulking or glazing has cracked or where light easily pokes through, revealing the gap between the window or door frame and your home's siding. For air leaks that are difficult to see you can try the "smoke test" and look for changes in the smoke's direction. Fixing drafty areas can keep your home warm and save you money on your monthly utility bills.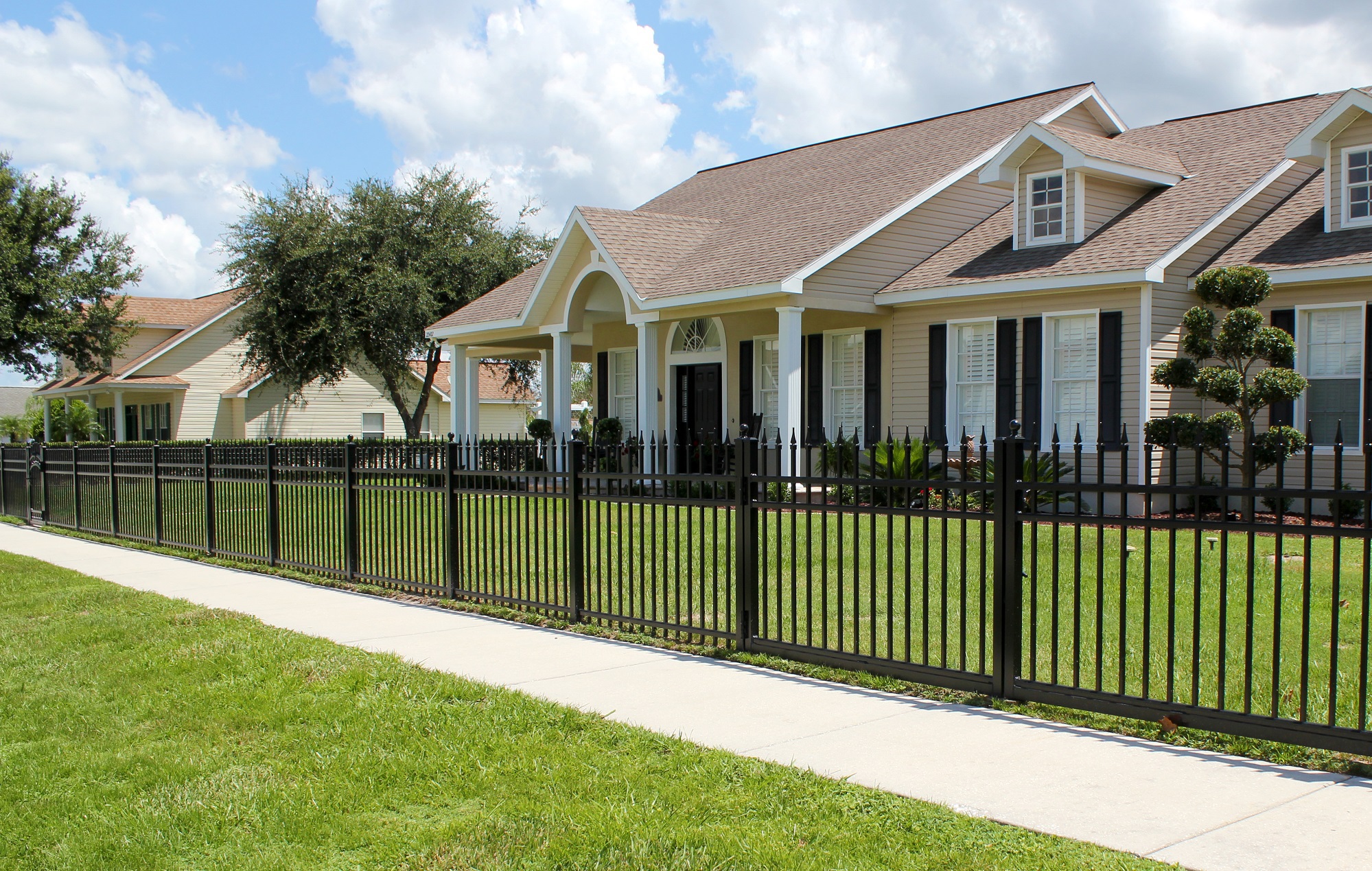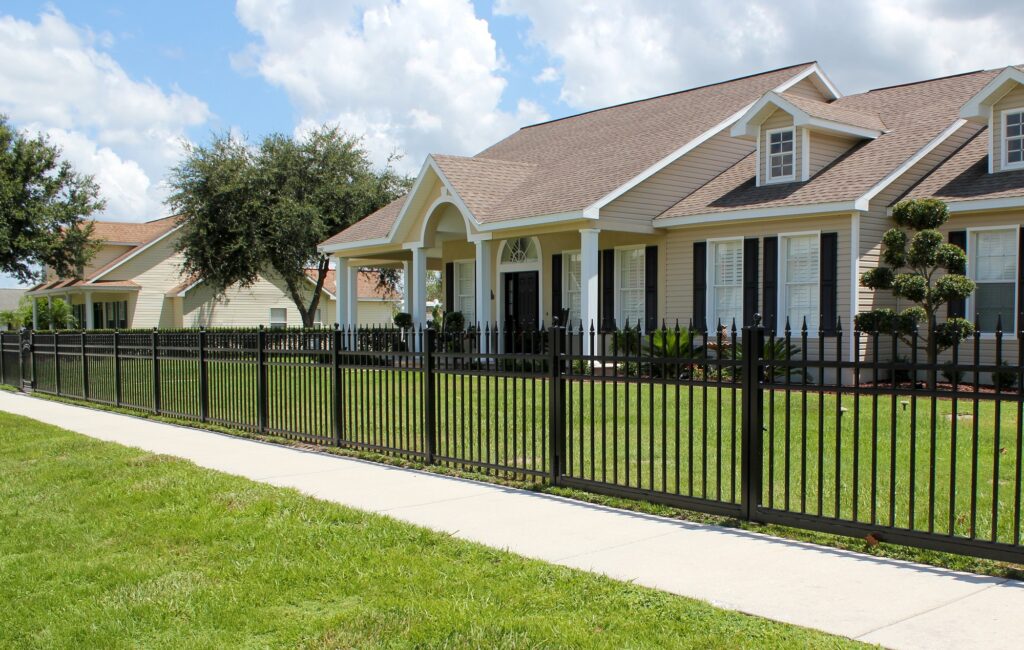 Clean and Check fencing or railing for weak spots
Fence maintenance for the colder months is easy…if you have the right fence. Damaged or weak fences can crack, rot, or corrode due to moisture during colder temperatures. Wood fencing looks nice but requires you to buy expensive sealants and paints and perform frequent, time consuming maintenance This is why vinyl and aluminum are popular fencing and railing options. They're affordable, durable, easy to clean, and provide numerous, beautiful design options. Any cracks or damage can be easily fixed by replacing the panel instead of having to take down the whole fence. If dirty, simply clean it with a mild detergent and rinse with the hose to keep it looking nice throughout the season.
If you're interested in replacing your old, damaged fence or installing a new fence for the fall season consider Best Fence & Rail of Florida. All our materials are made in house and installed by our own trained professional crews to ensure quality product and quality service, all at a competitive price. Your fence or rail will look beautiful for years to come. Call 904-268-1638 for your FREE quote today!
***
Best Fence & Rail of Florida is Northeast Florida's industry leader in fabrication and installation of top-quality vinyl and aluminum fencing and railing. At Best Fence, our mission is to fabricate and install the highest quality product at a competitive price, while providing unsurpassed Customer Service. Fencing is an investment in your home. Your decorative fence design choice adds value to your property in a beautiful way. We provide professional FREE estimates at your convenience. Call us today at 904-268-1638 or visit http://www.BestFenceJax.net