Back in July, we shared a blog post on interesting ways to spruce up your backyard! As we enter the fall season and get ready for Halloween, we wanted to follow that blog up with a few interesting ways to spruce up your front yard!
Sitting Scarecrow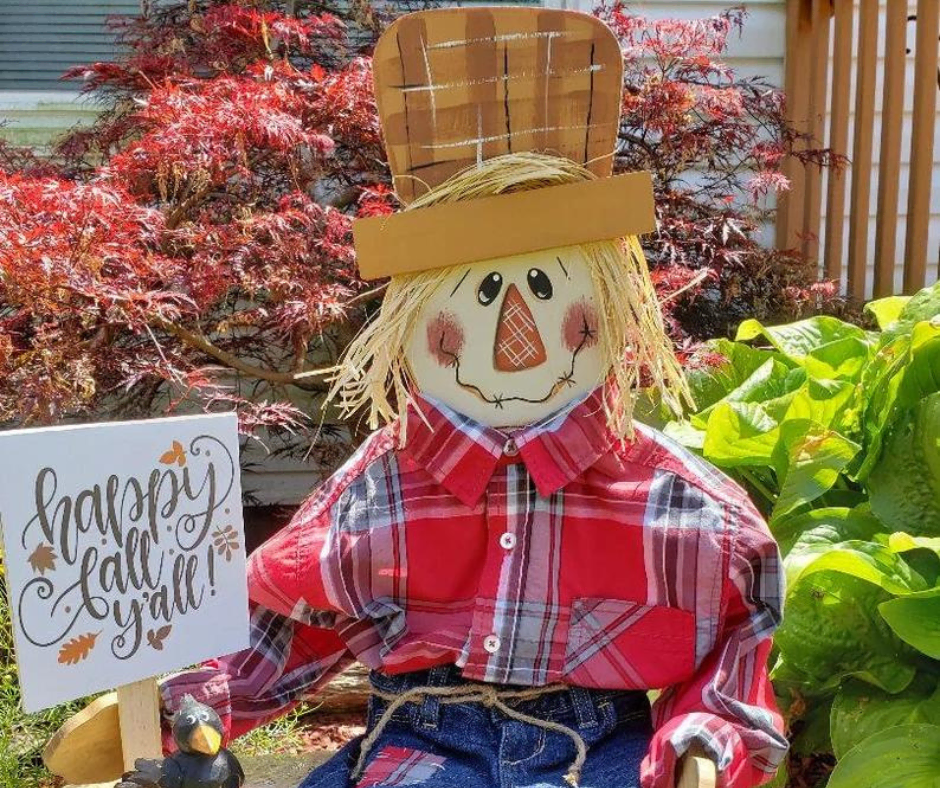 Scarecrows are a staple of the fall season and can be great for spooks or for a rustic look! Scarecrows can take up a place on a porch chair, a selection of pumpkins, or sitting up against your fence. You can give them a name and take family photos in front of them, and when Halloween comes around, they can be the guard of the candy bowl. This beautiful decoration can be easily stored and pulled out every year as a family tradition.
Wooden Candy Corn Displays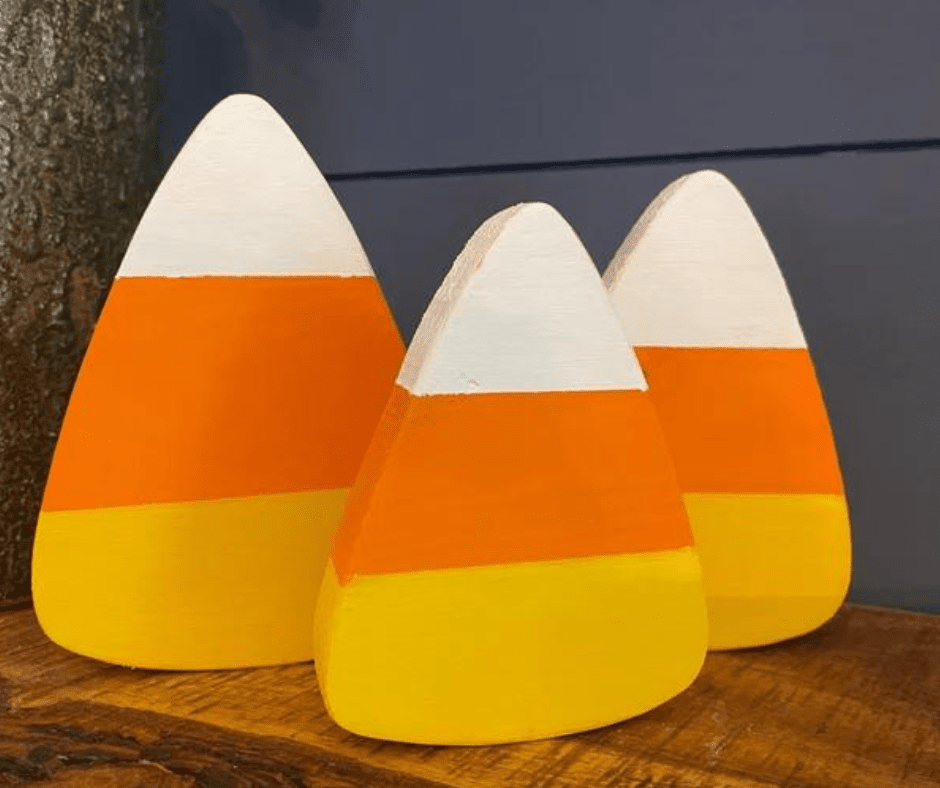 Candy, real or fake, is always a great addition to your home! These adorable wooden candy corn displays are a perfectly cute way to spruce up your front porch. Place next to your door or railings for a sweet addition to your entryway. Show everyone that your home is just as sweet as your family or use it as a signal that your house is going to have the best candy on the block.
Personalized Spooky Welcome Signs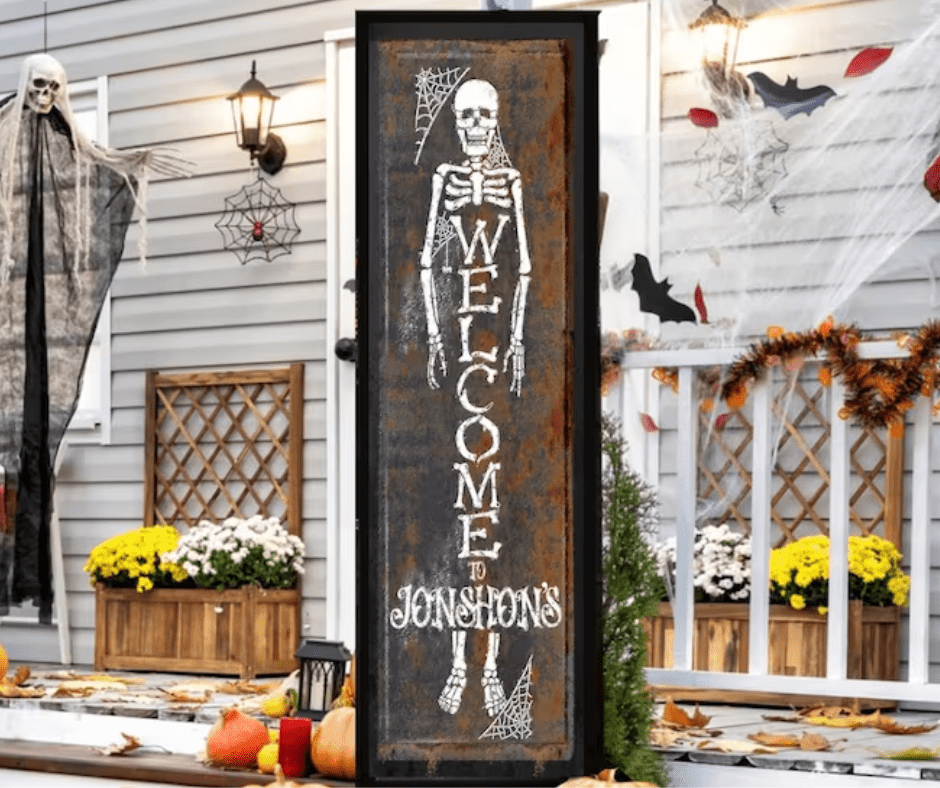 Who doesn't love a good monogrammed sign to spruce up your home? This spook-tacular sign sets you up for the Halloween season with a little personal touch! Whether you're a skeleton person or simply trying to win the creepiest house on the block, this unique sign will look great resting against any front porch or fence.
Having a unique front yard will not only help your home stand out from your neighbors, but can be the perfect display for what makes your family unique! Especially this upcoming spooky season. If you're looking to create a more inviting yard for your family, fences or railings can also be a great addition that provides beauty, privacy, and individuality to any space. At Best Fence & Rail of Florida, we can create and install the fence or rails of your dreams. Best Fence & Rail offers top-of-the-line vinyl and aluminum materials that are maintenance free, customizable, and built to last in Florida's hot, humid, salt-heavy environment.
***
Best Fence and Rail of Florida is Northeast Florida's industry leader in fabrication and installation of top-quality vinyl and aluminum fencing and railing. At Best Fence, our mission is to fabricate and install the highest quality product at a competitive price, while providing unsurpassed Customer Service. Fencing is an investment in your home. Your decorative fence design choice adds value to your property in a beautiful way. We provide professional FREE estimates at your convenience. Call us today at 904-268-1638 or visit http://www.BestFenceJax.com