As one of the fastest-growing counties in Florida, Saint John's County is experiencing a population boom that shows no signs of slowing down. The county's population has nearly doubled in the past two decades, and with its warm weather, beautiful beaches, and excellent schools, it's easy to see why so many people are choosing to call this area home. At Best Fence & Rail of Florida, we're proud to be a part of this growth. As one of the premier fencing and railing companies in the area, we've been serving Saint John's County for over 25 years, helping to make homes and businesses more beautiful.
Our team of experienced professionals has worked on projects of all sizes, from small residential fences to large commercial installations. We understand the unique challenges of working in a fast-growing area like Saint John's County, and we're committed to helping our clients meet those challenges head-on.
One of the key ways we help our clients is by providing top-quality products that are designed to withstand Florida's humid and salty climate. Our fences and railings are made from high-quality American-made materials that can withstand harsh sun, heavy rain, and strong winds. We offer a wide range of styles to choose from, so our clients can find the perfect fence or railing to match their home or business. Our most common is Aluminum and Vinyl. Both are excellent materials but let's talk about the benefits of each.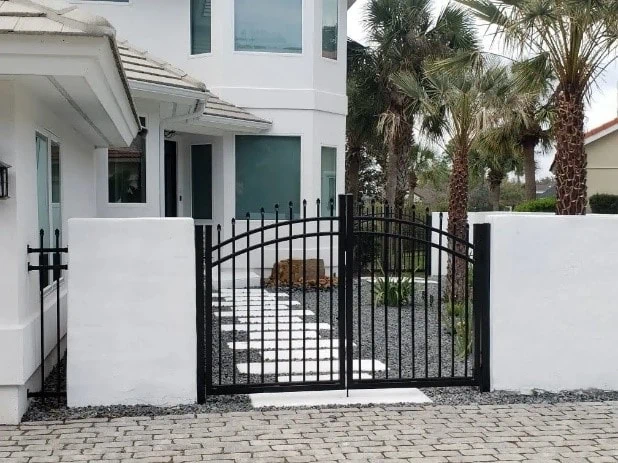 Aluminum Fences:
Our aluminum fences are manufactured in Florida and come with a manufacturer's lifetime guarantee.
100% welded gates by AWS-certified welders.
All aluminum fences are coated with Alumi-Guard which exceeds the AAMA 2604-20 specifications and is an organic powder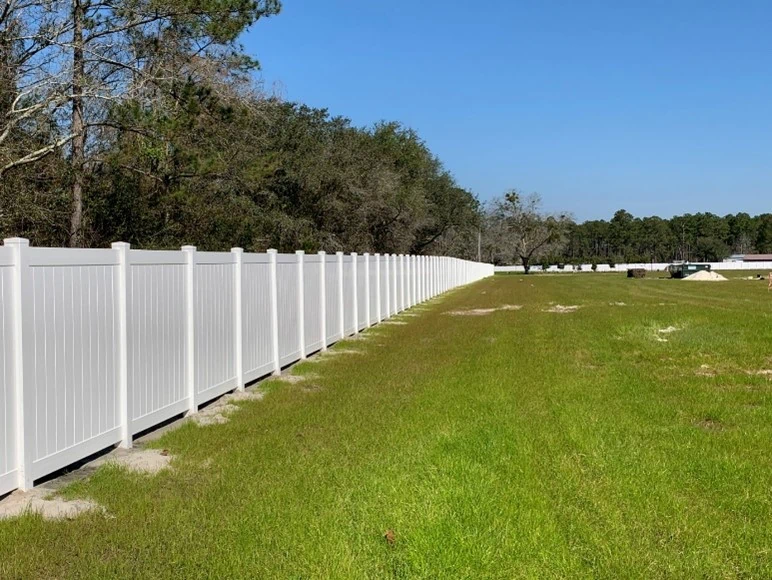 Vinyl Fences:
Also always manufactured in Florida, comes with a manufacturers guarantee from National Vinyl Products (NVP)
Maintenance Free
Highly Durable
All gates are made custom to your unique home or business, while also offering free estimates. We can discuss your goals, priorities and style preferences while building a plan for your perfect fence.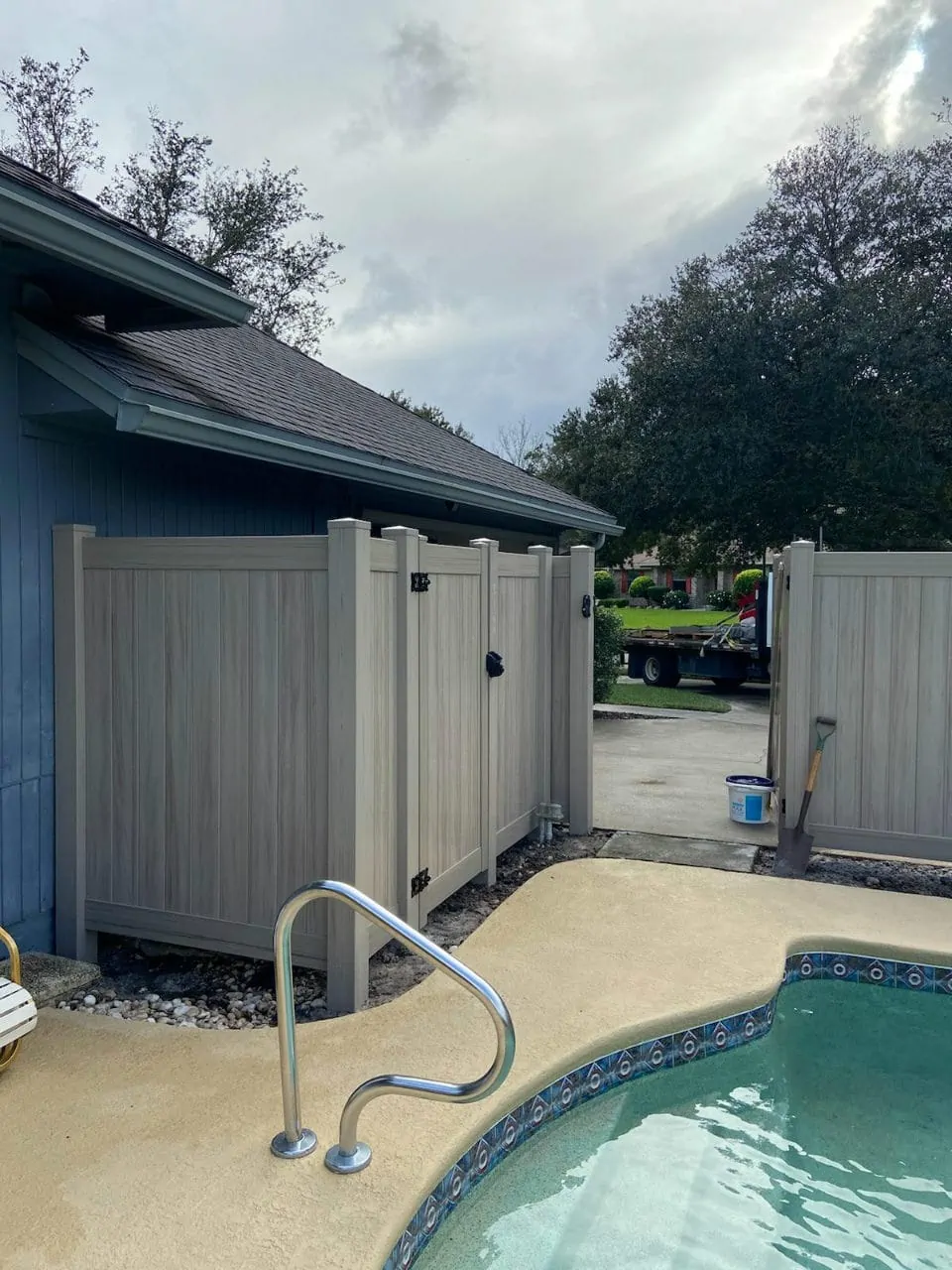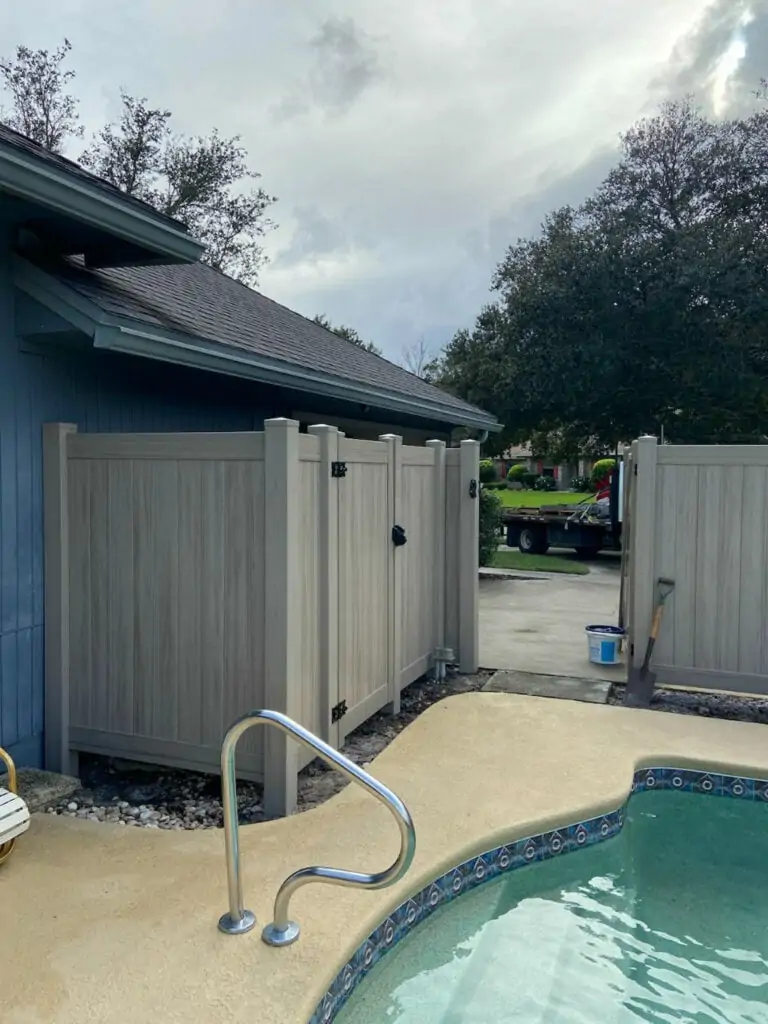 We're more than just a fencing company. We're also committed to supporting the local community and helping to promote growth and development in the area. That's why we work closely with other local businesses and organizations to ensure that we're providing the best possible service to our clients. Whether you're a homeowner looking to improve your property or a business owner looking to secure your premises, Best Fence & Rail of Florida is here to help. Contact us today to learn more about our services and how we can help you achieve your goals.
***
Best Fence and Rail of Florida is Jacksonville's industry leader in fabrication and installation of top-quality vinyl and aluminum fencing. At Best Fence, our mission is to fabricate and install the highest quality product at a competitive price, while providing unsurpassed Customer Service. Fencing is an investment in your home. Your decorative fence design choice adds value to your property in a beautiful way. We provide professional FREE estimates at your convenience. Call us today at 904-268-1638 or visit http://www.BestFenceJax.com