Spring is here! And now is the perfect time to get outdoors and clean. Here are a few tips to make sure you check of what is needed most!
Gutters
Grab a ladder, secure it well and start to rid the gutters of any debris. Start by checking the downspouts and gutters and clear them of any leaves or sticks. Blocked gutters usually occur at the joints and elbows of the gutter. Remove the elbow for a more thorough cleaning. And don't take any chances. Call your local gutter company to have this job completed if you don't feel safe doing it.
Fence
Your vinyl or aluminum fences do not require nearly any maintenance. However, they could use a quick rejuvenation by cleaning. A light scrubbing with a brush or sponge will do the trick. Then, spray it down with the hose or pressure washer. Make sure to use a low pressure setting so you do not damage your fence. If you still have some tough stains that remain, try using a Magic Eraser. If your fence requires more than just a spring sprucing, call Best Fence & Rail of Jacksonville for repairs or upgrades.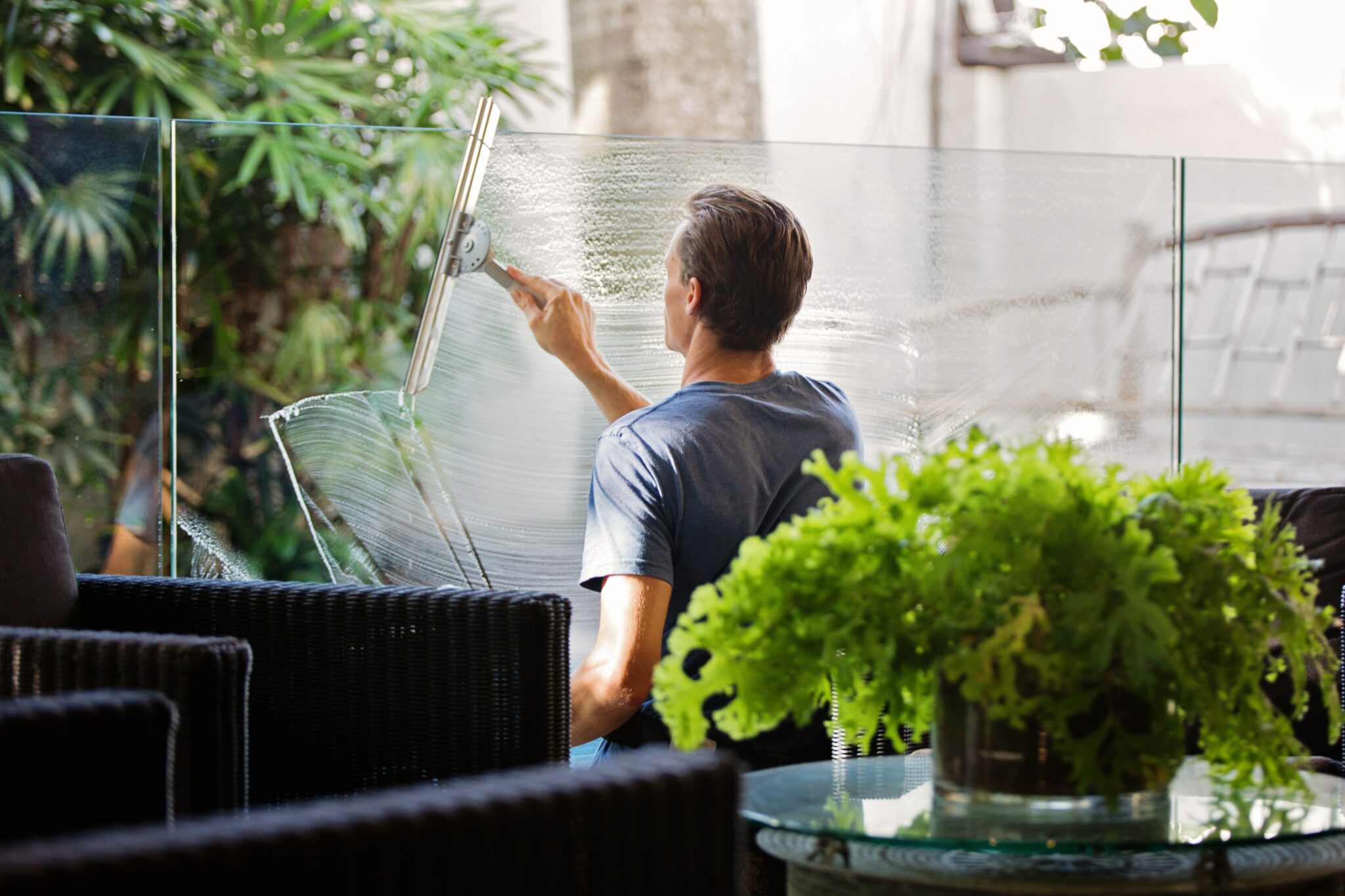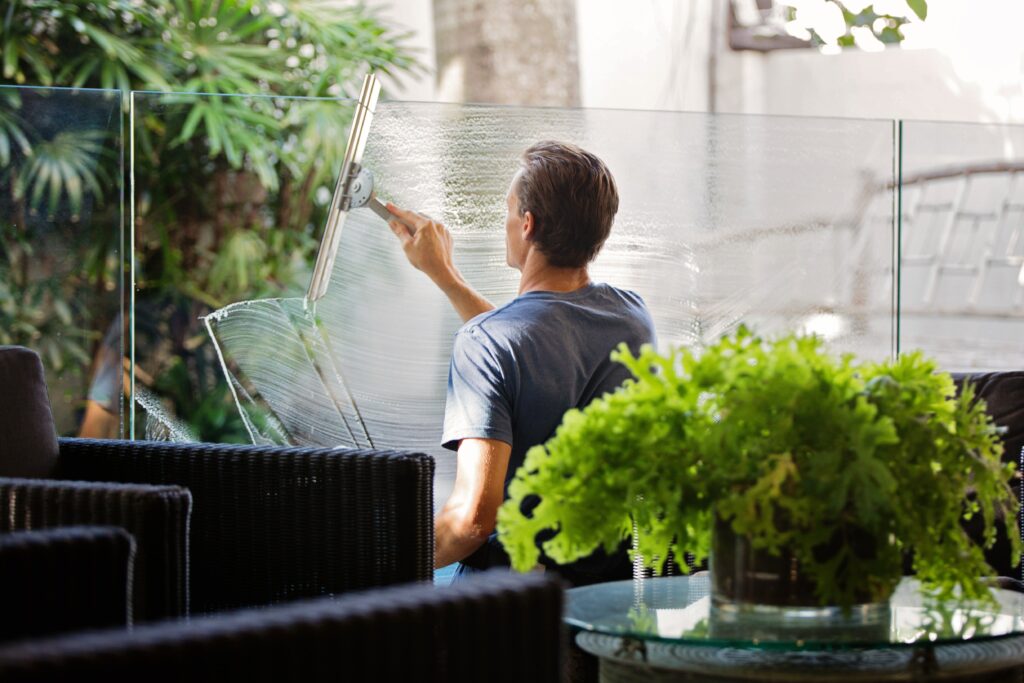 Driveways, Walkways, and Porches
Sweeping your driveways, walkways and porches often is a great way keep the outside look of your house looking good! You will be surprised how much nicer your porch will look in just a few minutes. You can rent power washers from your local hardware store to wash additional dirt and grime away.
Windows and Siding
If you have rented a power washer, set it on low as to not damage any siding or windows. Finish the windows off with Windex and a dry towel.
Landscaping
Trim all dead branches and overgrown plants and shrubs. Your yard may have weeds that will benefit from a spray with weed killer in it. It is also a good idea to spray some insect killer around the perimeter of your home to prevent pest issues as we approach warmer seasons. Lastly, lay down a fresh layer of mulch to refresh the look of your yard.
***
Best Fence and Rail of Florida is Jacksonville's industry leader in fabrication and installation of top-quality vinyl and aluminum fencing. At Best Fence, our mission is to fabricate and install the highest quality product at a competitive price, while providing unsurpassed Customer Service. Fencing is an investment in your home. Your decorative fence design choice adds value to your property in a beautiful way. We provide professional FREE estimates at your convenience. Call us today at 904-268-1638 or visit http://www.BestFenceJax.com