Florida's sunny sticky days are creeping back in but, that also brings families together, outdoor gatherings, and playtime with your pets. Are you thinking about building a new pool? Best Fence & Rail of Florida can help curate the perfect fence for your unique vision while adding an extra level of comfort to your home. Over the past 25 years, our full-service offerings include:
Initial custom designs
Budgeting/ Financing
Custom gate building and professional fence installations
High-quality aluminum and vinyl fences
We are also open to working with outside pool installers, county inspectors, and HOAs to get the job done while meeting or exceeding Florida's Building Codes. Our lifetime manufacturer's warranty paired with our 3-year labor warranty offers a sense of security hard to find elsewhere.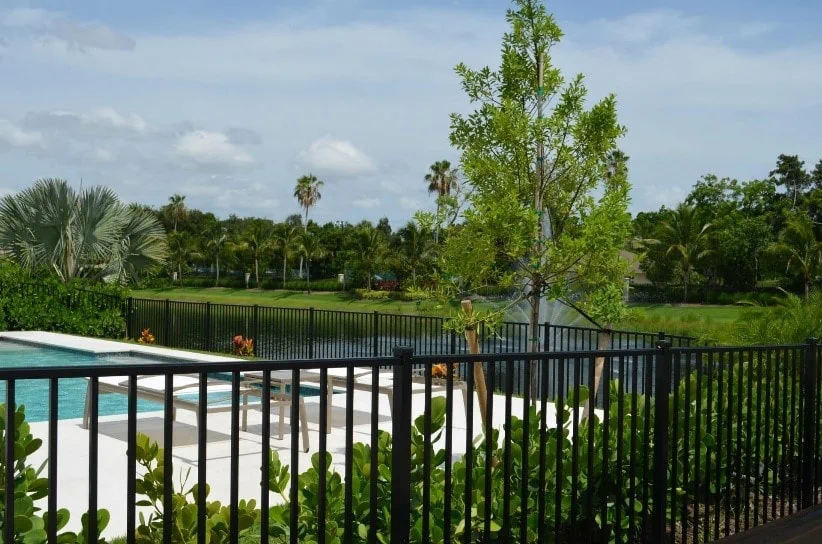 When you have a family your number one priority is keeping them safe. On October 1, 2022, the Residents Swimming Pool Safety Act required that all outdoor private swimming pools meet a strict set of safety measures to help reduce drowning or near-drowning incidents. At Best Fence & Rail we ensure that any pool fence we install meets the regulations required by the Resident Swimming Pool Safety Act.
We offer three types of Hardware through D & D Technologies:
Magnetic Safety Gate Latches
General Purpose Gate Latches
Safety Gate Latches for Aluminum Gates
https:// Best Fence & Rail of Florida/Fencing-Hardware
Best Fence and Rail of Florida also offers premier customer service, which shows through our list of full-service installations along with excellent testimonies and reviews. We operate out of brick-and-mortar, meaning we are open to all your questions and concerns. If you think it's time to invest in a swimming pool this year, contact us! We'll take your priorities and style preferences while curating the perfect fence for you and your family. Whether that be a simple fence with basic posts or something more decorative to highlight the area with an additional layer of comfort.
***
Best Fence and Rail of Florida is Jacksonville's industry leader in fabrication and installation of top-quality vinyl and aluminum fencing. At Best Fence, our mission is to fabricate and install the highest quality product at a competitive price, while providing unsurpassed Customer Service. Fencing is an investment in your home. Your decorative fence design choice adds value to your property in a beautiful way. We provide professional FREE estimates at your convenience. Call us today at 904-268-1638 or visit http://www.BestFenceJax.com