Everyone enjoys the look of a beautiful green yard. The front yard is the first impression of your home that any visitor or passerby is going to have. However, the upkeep of a front yard can be difficult and often timely. This month, we wanted to share a few tips on keeping your yard bright green and healthy.
Mow Regularly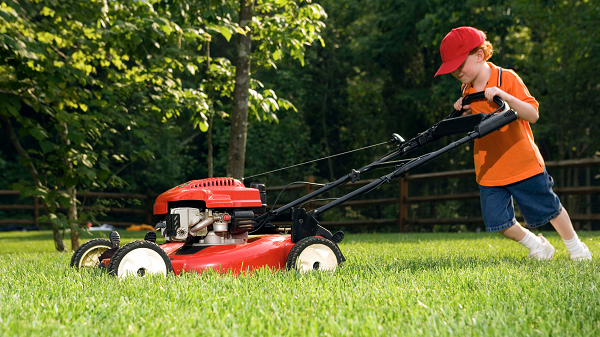 Mowing your lawn is not only important for keeping up with community guidelines, but also for the health of your lawn. Mowing your lawn at the proper height (and knowing what the proper height is for your type of grass) helps keep the grass green and hydrated. Keeping the mowing clippings spread on your lawn is also good because it helps add nutrients back into the soil. A mowed lawn can also prevent the overgrowth of pesky weeds.
Water Thoroughly
It is important to regularly water your lawn, but also that you water it thoroughly. Making sure that your lawn gets the proper amount of water helps keep it growing. It also helps maintain that beautiful green color. There are important steps to follow when watering, however. Be careful not to overwater, as overwatering can lead to mud, and runoff, and can be a cause of major environmental issues. 15-20 minutes is considered to be the sweet spot for optimal watering. Also, be careful to avoid using hot water on the lawn as it can kill the grass at the root.
Fertilize and Feed Your Lawn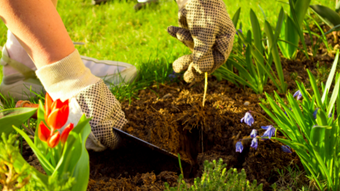 Feeding your lawn is incredibly important to the overall health of your lawn. Regularly fertilizing and feeding grass helps strengthen the roots, leading to fuller and healthier growth. With the amount of rain Florida experiences in the summer months, it is important to ensure you regularly feed your lawn so that it is getting proper nutrients. Be sure to do proper research into what food is the best for the type of grass in your yard. A quick google search will often yield the best results but also consider visiting a local nursery for advice.
Keeping up with your yard can sometimes feel like a hassle, especially in the Florida heat. But with the proper resources and regular maintenance, you will have a beautiful green yard you will be proud of. A Beautiful lawn should be surrounded by a beautiful fence. For the best in Vinyl and aluminum schedule a free quote with Best Fence and Rail.
***
Best Fence and Rail of Florida is Northeast Florida's industry leader in fabrication and installation of top-quality vinyl and aluminum fencing and railing. At Best Fence, our mission is to fabricate and install the highest quality product at a competitive price, while providing unsurpassed Customer Service. Fencing is an investment in your home. Your decorative fence design choice adds value to your property in a beautiful way. We provide professional FREE estimates at your convenience. Call us today at 904-268-1638 or visit http://www.BestFenceJax.net