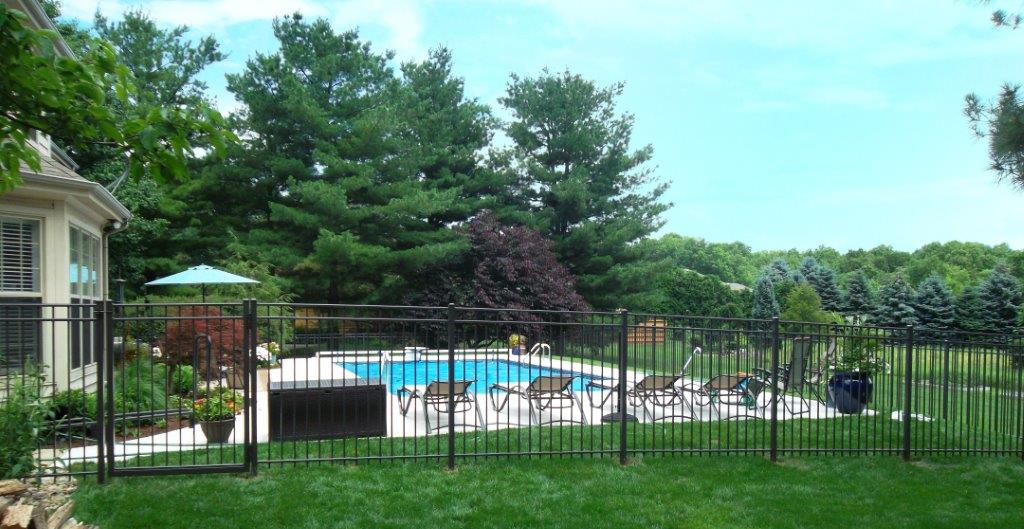 You may have seen houses with screened-in pool enclosures and houses with pool fences surrounding the pool. It's February, that means Spring is right around the corner and if you have neither of these options, it may be time to start thinking about which one is best for you. There are pros and cons of each type of enclosure, but Best Fence is certain that a pool fence is the more affordable and practical option for securing your pool.
Screened-In Pool Enclosures: Things to Consider..
One of the things you lose when you install a pool enclosure is warmer pool water. The extra shade from a screen enclosure makes it harder for your pool to warm up.
More Pool Deck, Less Landscape. Screen enclosures are usually big, meaning they take up most of the backyard in some cases. Because of this, your options of landscaping your backyard become more limited.
Hurricanes: It's no secret that Florida gets hit with a lot of hurricanes. There are countless cases of trees falling on screen enclosures making it difficult to repair.
Pool Fences: Simple and Affordable
Pool Fences, The Bottom Line: It's no secret that screen pool enclosures leave your pool cleaner. However, if you don't mind grabbing the ol' pool net to scoop out debris every once in a while, you arrive at the affordable, hassle free, secure option that is a pool fence.
Strength and Safety: Best Fence is committed to making sure your fence is strong and safe. This means that our fences are built with high-strength, high-quality aluminum and vinyl and meet the safety standards of The Resident Swimming Pool Safety Act.
Call Best Fence and Worry No More. Still trying to decide which option is best for you? Call us at 904-268-1638 and lets us convince you why a pool fence is the way to go.
***
Best Fence Company is Jacksonville's industry leader in fabrication and installation of top quality vinyl and aluminum fencing and railing. At Best Fence, our mission is to fabricate and install the highest quality product at a competitive price, while providing unsurpassed Customer Service. Fencing is an investment in your home. Your decorative fence design choice adds value to your property in a beautiful way. We provide professional FREE estimates at your convenience.  Call us today at 904-268-1638 or visit http://www.BestFenceJax.net