When choosing what kind of fence you are going to put around your home, it is always good to know your options. What will look the best? What will be the best material for FL weather? Best Fence can offer you two of the finest options in fencing today; Vinyl and Aluminum.
If you chose to go with Vinyl fencing, you could pick from many different options. Vinyl fencing is maintenance free and unlike wood, it will not chip, crack or peel. It is very durable and made from top quality, heavy walled extrusions. If you want more privacy, vinyl can give you that with the Tongue and Groove or Shadowbox styles. If you are looking for more of an open, decorative style, try the open picket style. All vinyl also comes in three different color choices. White is the standard color, but tan and khaki are also available.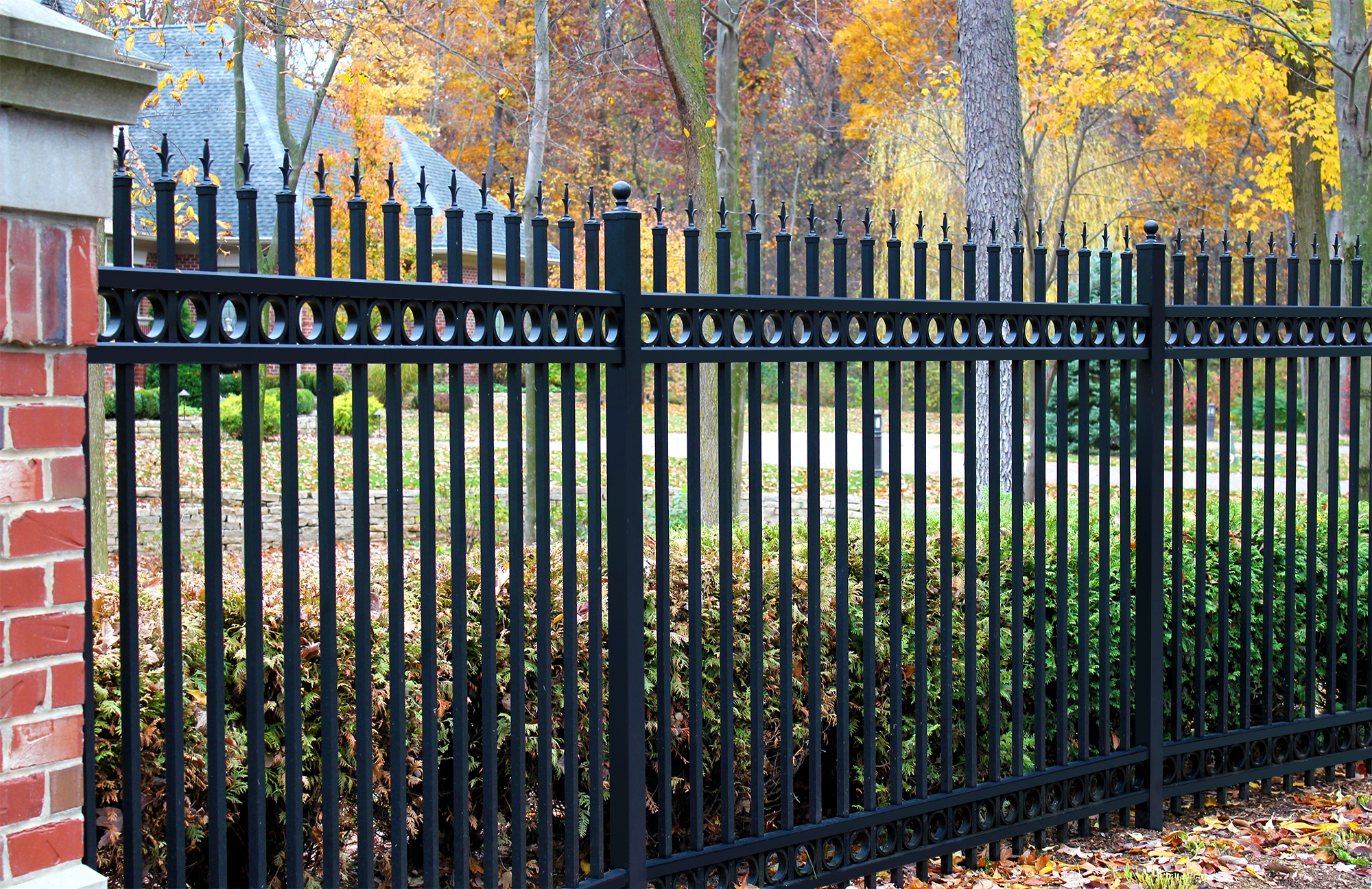 Aluminum is one of Best Fence's most popular fencing types. Aluminum is maintenance free and constructed with heavy wall aluminum extrusions. Our aluminum fencing is coated in polyester powder that is twice as thick as enamel finishes. This aluminum is specially manufactured for the Florida climate and surpasses a 3000-hour salt spray test. Additionally, you have the option to add decorative
caps or arched gates. The color choices for aluminum are vast and can fit style of house. They include, black, white, Florida bronze, light bronze, green and beige.
Both vinyl and aluminum fencing have a lifetime warranty guaranteed from the manufacturer and Best Fence will give you a 3-year labor warranty as well.
Whichever you chose to go with, you can't go wrong. Call (904) 268-1638 or go online to schedule a FREE estimate appointment to figure out whether vinyl or aluminum is best for your home.  Our professional estimator will be bring samples as well if requested. When choosing the "best fence" for you, choose Best Fence.

Best Fence Company is Jacksonville's industry leader in fabrication and installation of top quality vinyl and aluminum fencing and railing. At Best Fence, our mission is to fabricate and install the highest quality product at a competitive price, while providing unsurpassed Customer Service. Fencing is an investment in your home. Your decorative fence design choice adds value to your property in a beautiful way. We provide professional FREE estimates at your convenience.
Call us today at 904-268-1638 or visit www.BestFenceJax.net.