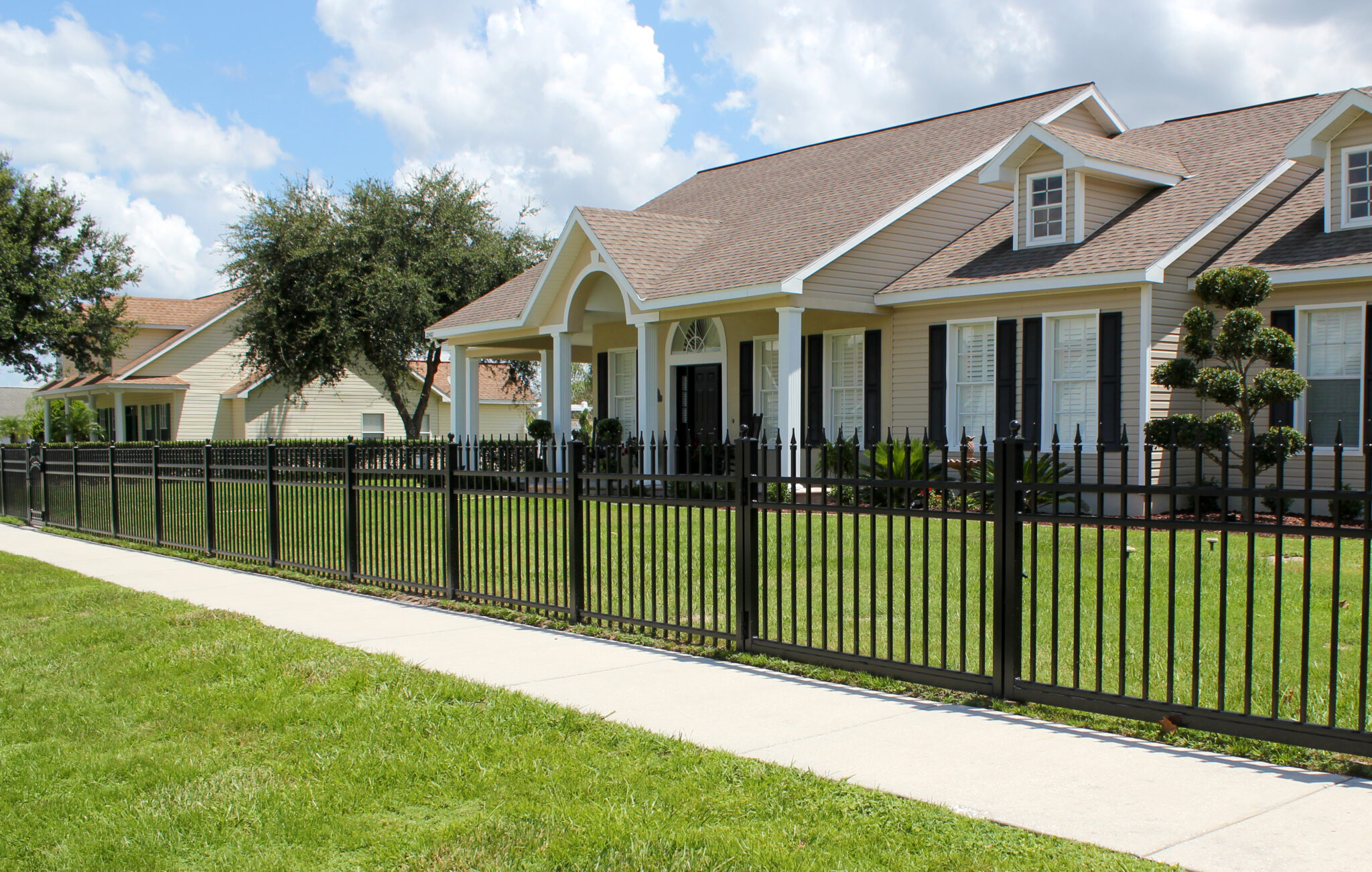 When you need a new fence for your property, you want to choose a company that has the experience and a positive reputation to give you the best possible product and customer service. That is why many folks ultimately choose Best Fence Company of Jacksonville to fabricate and install their fencing.
For over 20 years, Best Fence has been building fences all across the Northeast Florida area. We pride ourselves on the way we treat our customers and the products we install. Below are just a few of our fantastic reviews. Read on to discover why more and more people in Jacksonville and the surrounding areas are recommending Best Fence to their friends and neighbors.
"My fence installation was completed today. Your installers, especially Chris, did an outstanding job. They were friendly, professional and meticulous in every detail and made sure I was happy with both the product and the installation. Furthermore, they cleaned up after themselves and left everything in good condition when they left. I am very happy with the excellent service Best Fence has provided with this installation team." – Patrice H.
"You guys were awesome from start to finish. Great to see a company perform so well, doing what you said you would, on time, for a good price." – Erik L.
"I want to take the time to personally thank you and also praise the Best Fence employees for a job well done in a most professional, courteous and friendly way. They are a credit to your establishment. To name a few, the estimator – Jimmy, Deborah Covert who was in contact with me from time to time advising what was scheduled, when it was scheduled and what to expect, Pam, who handled my payment, and last but certainly not least, my actual fence installers, who did a beautiful job. I cannot say one negative thing about the experience. This is actually my second wonderful experience (purchase and install from Best Fence) and I continue to sing your praises. Best fence is a class act – installed a great fence for a great price – it looks awesome and I am sure I will enjoy and be proud of it for years to come. I do and will continue to highly recommend your company for anyone with fencing needs." – Sandy S.
"My experience with Best Fence was excellent.  I'm a very informed and picky shopper too.  I researched buying the material online and hiring someone to install, checked other companies (those that would actually respond) before I got my quote from Best Fence.  It really worked out great." – David H.
Best Fence Company of Jacksonville also boasts an A+ BBB rating and an A on Angie's List. Our wonderful word-of-mouth momentum has helped us become the leader in Vinyl and Aluminum fencing in the Northeast Florida area. Look for our work in neighborhoods like Julington Creek, Eagle's Landing, Durbin Crossing, Nocatee, Ponte Vedra and more! You can also view our full array of product designs and options on our website at www.BestFenceJax.net.
We love to hear from our customers! If you enjoyed your experience with Best Fence, tell a friend by leaving us a review on our Facebook page here.
Thank you to all of our previous customers and their kind words!
***
Best Fence Company is Jacksonville's industry leader in fabrication and installment of top quality vinyl and aluminum fencing. At Best Fence, our mission is to fabricate and install the highest quality product at a competitive price while providing unsurpassed Customer Service. Fencing is an investment in your home. Your decorative fence design choice adds value to your property in a beautiful way. Your family will feel protected and you'll breathe easier knowing Best Fence installed your new fence. We provide professional FREE estimates at your convenience.  Call us today at 904-268-1638 or visit www.BestFenceJax.net.
"We work hard to provide you with the Best price,
the Best quality product and the Best service you deserve"