When looking into purchasing a fence for your home, one of the first decisions you must make is identifying just what kind of material is the best and long-lasting. Wood fencing requires a lot of expensive and time-consuming maintenance and can be cut or manipulated open easily. While wood fences have traditionally been the preferred material for fences, some materials offer a longer-lasting fence life while still looking like a wooden fence.
When installing a wood fence, you can guarantee that there will be extensive fees to keep up with its clean look and durability. They get dirty and deteriorate fast. After only a few days sitting in a storefront, fences already start to deteriorate:
After only a year in a front yard, fences can look like this:
Vinyl fences can give you the aesthetic look of a wood fence without all the struggles of battling the deterioration, repair costs, and the risks of low property value. At Best Fence & Rail, we offer a multi-grain vinyl that is maintenance-free and specifically manufactured to withstand pitting and cracking in Florida's hot and humid saltwater environment.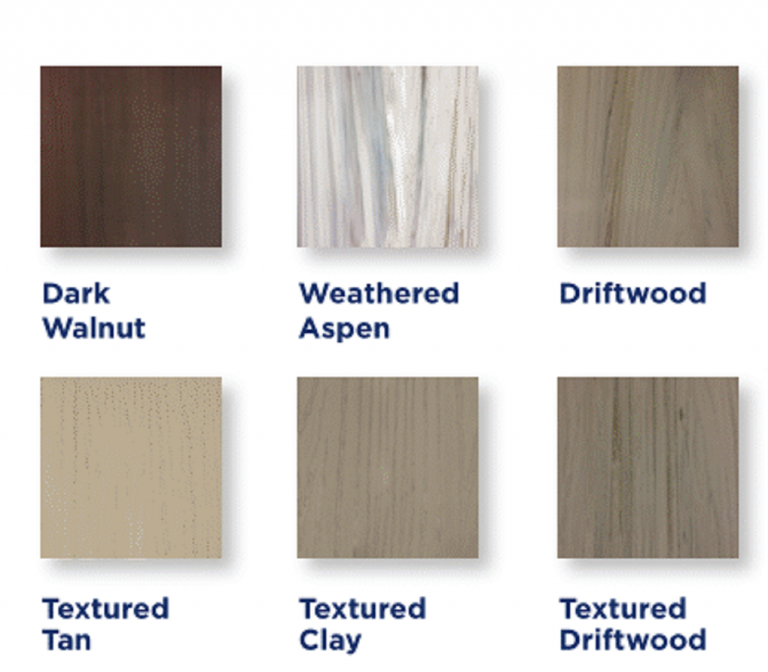 With Best Fences custom fence options, we offer vinyl fencing in several colors and decorative styles. Our Vinyl Fencing is maintenance-free, highly durable, and constructed with top-quality, heavy-walled extrusions. Our fences provide maintenance-free beauty that will last for years to come. Vinyl fence, privacy or open picket style, will not deteriorate, chip, warp, crack or peel like wood. With the durability, maintenance-free, and customization options available through Best Fence & Rail, a vinyl fence is a much better option than traditional wood fences.
If you're looking for an attractive and practical fence option, come to Best Fence & Rail. We are North Florida's premier vinyl and aluminum fencing and railing specialists. We believe in quality, which is why we only use our own in-house trained fence specialists to install your fence. We want to ensure you'll receive a quality product, as well as quality services, at a competitive price. For a FREE quote, call 904-268-1638 or visit our website for more information and testimonials from real clients.
***
Best Fence Company is Jacksonville's industry leader in fabrication and installation of top-quality vinyl and aluminum fencing. At Best Fence, our mission is to fabricate and install the highest quality product at a competitive price, while providing unsurpassed Customer Service. Fencing is an investment in your home. Your decorative fence design choice adds value to your property in a beautiful way. We provide professional FREE estimates at your convenience. Call us today at 904-268-1638 or visit http://www.BestFenceJax.net