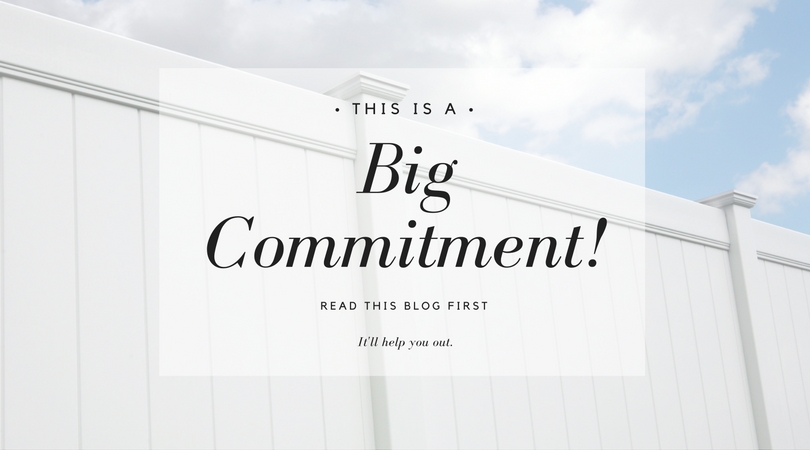 o             Why Do You Want it?
Having a specific reason for installing a fence is the first and most important step in deciding what type of fence is right for you. If you have pets you'd like to keep in the back yard, a picket fence probably isn't the right choice for you. If you want to add privacy to your property a privacy or shadow box fence may be the right choice; however, if the back of your house looks out onto a lake or other great view you may not want to disrupt that with a solid fence. These are the things that you should think about first, and Best Fence can help you decide which specific fence style and material is the best fit for your home.
o             What Style Are You Looking For?
At Best Fence, we know fences; and being North East Florida's leading manufacturer of vinyl and aluminum fencing gives us a great amount of insight as to what fence will work with your home and best fit your needs. We will work with you 100% of the way and make sure that you wind up with not just a good looking fence, but one that truly increases the functionality of your home.
o             How Will The Climate Affect my Fence?
Florida's climate can be tough on fences, especially wood. It's almost as if it's hot and extremely humid climate was specifically designed to wreak havoc on wooden fences, rotting and warping them, breaking through even the toughest of seals and paints. It's for this exact reason that all of our vinyl and aluminum fences are specifically designed for Florida's climate and go through our extreme climate testing.
o             How Long Will It Last?
While a wood fence, if properly taken care of, can last around 10 years, a vinyl fence, with minimal maintenance can easily last 20 to 30 years, but with a lifetime warrantee, they can essentially last forever. Aluminum fences last so long that you'll be hard pressed to find an exact answer to that question. However it is generally accepted that aluminum fences will last longer than the average person's lifespan₁.  And again with our manufacturer's lifetime warrantee, there will be no concerns with the longevity of your fence.
o             Will I Love It? 
You will love a fence from Best Fence! We can't say as much for wooden fences though… Give us a call today at 904-268-1638 or visit us online at bestfencejax.net to get an estimate for your new vinyl or aluminum fence! Our professional estimator can even bring samples upon request to your free estimate appointment to help you decide which material, style, and color is right for you.
***
Best Fence Company is Jacksonville's industry leader in fabrication and installation of top quality vinyl and aluminum fencing and railing. At Best Fence, our mission is to fabricate and install the highest quality product at a competitive price, while providing unsurpassed Customer Service. Fencing is an investment in your home. Your decorative fence design choice adds value to your property in a beautiful way. We provide professional FREE estimates at your convenience.  Call us today at 904-268-1638 or visit http://www.BestFenceJax.net
Sources:
1: https://bryantfence.com/aluminum-backyard-fencing/aluminum-fence-myths-and-misconceptions/