Are you recovering from those damp, chilly Florida days? Some winter and spring décor is slowly falling out of season. Here are 10 easy ways to spruce up your home and give summer a warm welcome!
Add Colorful Accents: Add bright, bold accents to your space, such as colorful throw pillows, rugs, or curtains. These accents can bring a fresh, summery vibe to your home.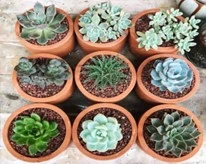 Bring in Some Plants: Adding plants can create a natural and fresh atmosphere. Instead, look for low-maintenance plants like succulents requiring minimal watering and maintenance.
Update Your Outdoor Space:  Your outdoor space is the perfect spot for entertaining guests or simply relaxing.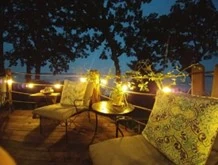 Add comfortable seating, a barbecue, or outdoor lighting to make it feel more inviting.
Clean and Declutter: A deep clean and decluttering session can help you feel refreshed and organized. Remove unnecessary items and donate them to charity or have a yard sale.
Swap Out Heavy Fabrics: Swap out heavy blankets, comforters, and curtains with lighter fabrics such as linen or cotton. This will help your space feel brighter and more breathable.
Add Outdoor Lighting: Add twinkling lights to your outdoor space to create a cozy and inviting atmosphere for evening gatherings.
Bring in Some Summer Scents: Add some fresh and summery scents to your home, such as lavender, mint, or citrus. You can use candles, diffusers, or room sprays to achieve this.
Add Artwork or Wall Décor: Update your walls with some new artwork or wall decor. This can create a new focal point in your room and add personality to your space.
Switch Up Your Bedding:  Swap out your heavier comforter for a lighter duvet or quilt. This can help you sleep better during hot summer nights.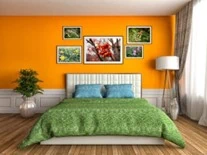 Create a Reading Nook: Create a cozy reading nook in your home. Add comfortable seating, a soft blanket, and a good book to enjoy lazy summer afternoons.
***
Best Fence and Rail of Florida is Jacksonville's industry leader in the fabrication and installation of top-quality vinyl and aluminum fencing. At Best Fence, our mission is to fabricate and install the highest quality product at a competitive price, while providing unsurpassed Customer Service. Fencing is an investment in your home. Your decorative fence design choice adds value to your property in a beautiful way. We provide professional FREE estimates at your convenience. Call us today at 904-268-1638 or visit http://www.BestFenceJax.com