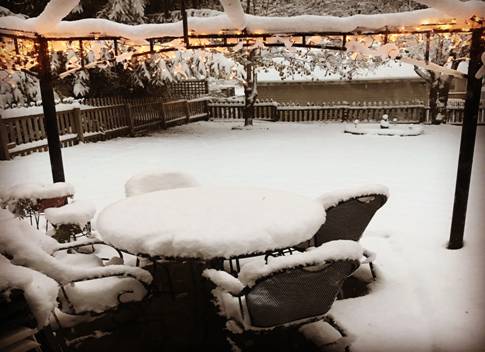 The end of summer marks the beginning of a season where it's important for homeowners to winterize their backyard. The chaos of the holidays can often put this on the back burner, but there are some easy ways in which you can prepare and maintain your yard. This will save time, energy, and money once the winter comes to an end.
Put Items In Storage
If you enjoy using your grill during the summer, it may be smart to move it inside this winter. Storing your grill properly will ensure years of use. You want to make sure you thoroughly clean your grill after its last use before storing it.  Remove the propane tank, store it upright and keep it outside.
Patio furniture can also be a good idea to store in your garage if you are worried about it braving the colder weather. Lightweight plastic lawn furniture can easily be moved into storage. If you have heavier pieces that are more sustainable for weather, they can be left outdoors. You want to make sure to cover them with any cover's they were originally sold with.
Take Care of Plants
Cold weather can kill plants that usually thrive in Florida's warm climate. Take precautions by covering your plants with plastic packaging material or a large sheet. The wrap protects the plants from feeling the cold weather as much. If your plants are potted, moving them against your house and keeping them packed together will help create a barrier between the plants and the wind.
Cover Your Swimming Pool
Covering your swimming pool will protect it from damage if the water freezes. It will also help keep it clean by not allowing any leaves or debris to enter it. Replacing your pool pump before the winter season will also help if temperatures lower to freezing so it remains intact.
Add Backyard Accessories
Just because winter is full swing doesn't mean you have to be holed up inside all season. You can still utilize your backyard to the fullest. If you want to be able to make your backyard a space you can still entertain in, this is the perfect time to install a brand new fence to your property. Fences help give you the separation you need between your home and your neighbors.  It allows you be outside with the comfort of having privacy. It also creates an outline of where your property ends and begins. A fire pit is also a great addition to any backyard. Not only is this beneficial during the cold months, it is a perfect accessory for gatherings with friends or family. You can sit back, relax, and enjoy some s 'mores.
Don't wait until it's too late. Get your backyard ready for the winter weather. If you don't know where to start, Best Fence will help start your backyard winterization by giving you the fence you need. Call us today at 904-268-1638 or visit our website to schedule your free estimate!
***
Best Fence Company is Jacksonville's industry leader in fabrication and installation of top quality vinyl and aluminum fencing and railing. At Best Fence, our mission is to fabricate and install the highest quality product at a competitive price, while providing unsurpassed Customer Service. Fencing is an investment in your home. Your decorative fence design choice adds value to your property in a beautiful way. We provide professional FREE estimates at your convenience.  Call us today at 904-268-1638 or visit http://www.BestFenceJax.net
Sources:
http://www.backyardcitypools.com/Swimming-Pool-Blog/winterize-close-pools-faqs/
http://www.cenex.com/about/cenex-information/cenexperts-blog-page/propane/winter-grilling-and-storage
http://living.thebump.com/care-outdoor-potted-plants-over-winter-9223.html