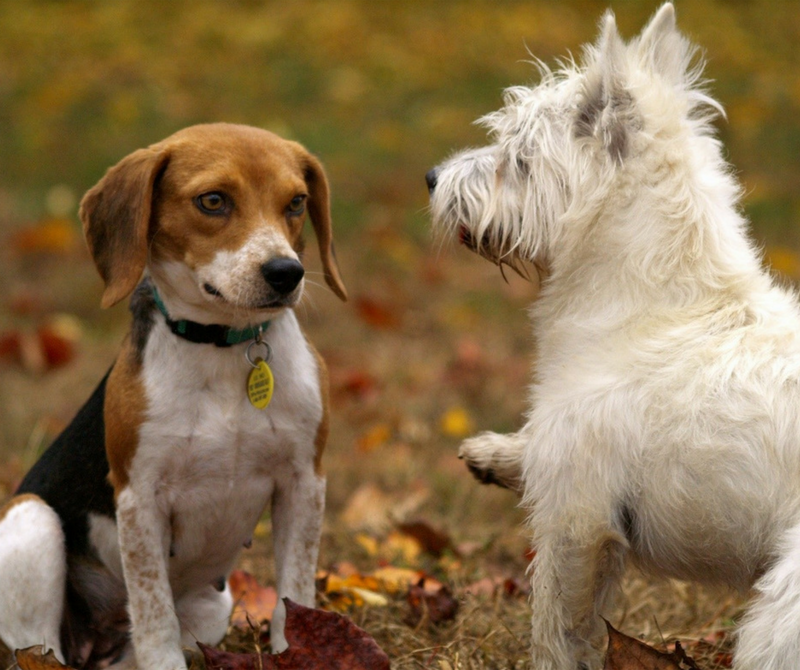 You just moved into your new house. You're excited, ready to unpack and settle in. The house itself is the perfect fit. On top of that, even your backyard is a great space. It's open and has good shading, you know Buddy will love playing in it, but there's no fence to make sure he doesn't escape. Coverage for your yard is an easy fix though. Your first thought is to install an electric fence, but as you do some research you realize an electric fence might not be the best option for your furry friend. Does an electric fence work?
Many people think an electric, or invisible, fence is the best solution to keep their dogs within the property. Unfortunately, electric fences may not be as effective as you think. For an electric fence to efficiently do its job, you need a shock that can be both large and painful. The shock is meant to condition the dog so that it learns to stay away from the boundary that's associated with the shock. This shock delivers a current so severe that it will do more than just startle your dog, and can hurt them instead. If you're going to invest in a space for your dog, invest in the proper coverage so that your dog will feel safe and unharmed, rather than creating associations of pain and punishment.
Electric fences may keep your dog in to an extent, but it won't fully prevent them from remaining in the yard. If they chase a squirrel or get frightened by any loud noises and go off in a panic, they can still go through the fence line. Once they go past the fence line, electric fences can also prevent them from getting back in.
Other dogs and animals are able to wander into your backyard. This can agitate your dog and ultimately cause them harm if they stray too close to the perimeter trying to run away from the other animal. Likewise, any stranger can come onto your property and your dog may not react defensively to alert you for fear of getting shocked.
What's the perfect fence for your dog? Best Fence suggests that Aluminum or Vinyl fencing is the best way to keep your dog at home.
Aluminum Fences
Whether your dog is large or small, Aluminum fences provide a sturdy, open view for your pet. Ornamental Aluminum fences are maintenance free. They withstand Florida's weather, while remaining durable when your dog may get curious of the outside world. For smaller dogs, Best Fence's puppy pick fences keeps the lower portion of the fence spaced closer together so that your dog won't be able to squeeze through the fence.
Vinyl Fences
If you prefer more a private space, Vinyl fences are best for keeping your dog inside your yard and keeping strangers out. If your dog tends to be vocal when it sees outside distractions, Vinyl fences will help your dog stay quieter since they will not be able to see through. Even though your dog may be friendly, if it has a hard time being friendly with other dogs Vinyl fences can help give your dog the personal space they need.
Choosing the right fence for your home can be stressful, but Best Fence of Jacksonville provides plenty of solutions to make sure you and your animal are comfortable in your space. Give us a call at 904-268-1638 and get your pup fence ready. We'll have the material, style, color that is best for you!
***
Best Fence Company is Jacksonville's industry leader in fabrication and installation of top quality vinyl and aluminum fencing and railing. At Best Fence, our mission is to fabricate and install the highest quality product at a competitive price, while providing unsurpassed Customer Service. Fencing is an investment in your home. Your decorative fence design choice adds value to your property in a beautiful way. We provide professional FREE estimates at your convenience.  Call us today at 904-268-1638 or visit http://www.BestFenceJax.net
Sources: