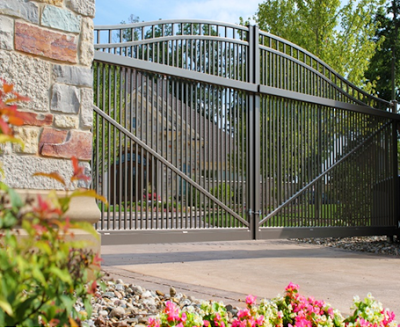 Adding a new fence is a great way to update the look of your home and give it some added style. If you are concerned about trying something new to spice up the look of your home, Best fence is here to tell you that you can't go wrong with installing a new aluminum fence because they're always in style! They are great for showing off your home while adding a timeless and simple style to your property.
Our aluminum fences are maintenance free and will last in Florida's high-heat/ high-salt environment which means your fence will provide beauty that will last for years to come. Chain link and wooden fences require frequent maintenance; if you want a look that will last, choose aluminum and choose Best Fence.  Aluminum fences add a sense of class and elegance to your home, and the fact that Best Fence can customize any fence means you can really stay ahead of the trend!
Aluminum fences allow your neighbors to see the beauty of your home while maintaining some privacy. They come in 6 different colors and many styles. This makes it uncommon to have the same style aluminum fence as a neighbor. No one likes a copycat, right?  
Get ahead of the trend and add some style to your home. Call Best Fence to get an aluminum fence installed today! 904-268-1638
***
Best Fence Company is Jacksonville's industry leader in fabrication and installation of top quality vinyl and aluminum fencing. At Best Fence, our mission is to fabricate and install the highest quality product at a competitive price, while providing unsurpassed Customer Service. Fencing is an investment in your home. Your decorative fence design choice adds value to your property in a beautiful way. We provide professional FREE estimates at your convenience.  Call us today at 904-268-1638 or visit http://www.BestFenceJax.net