St. John's County is one of the top fastest growing counties in the entire United States. Many people are flocking to this beautiful area of Florida to build their dream home or buy a house in the newly built developments. Best Fence & Rail of Florida have been involved in the expansion of the Saint John's area. If you're looking to buy or build a home or business in the area, we have some great tips on how to get the most out of your new dream home.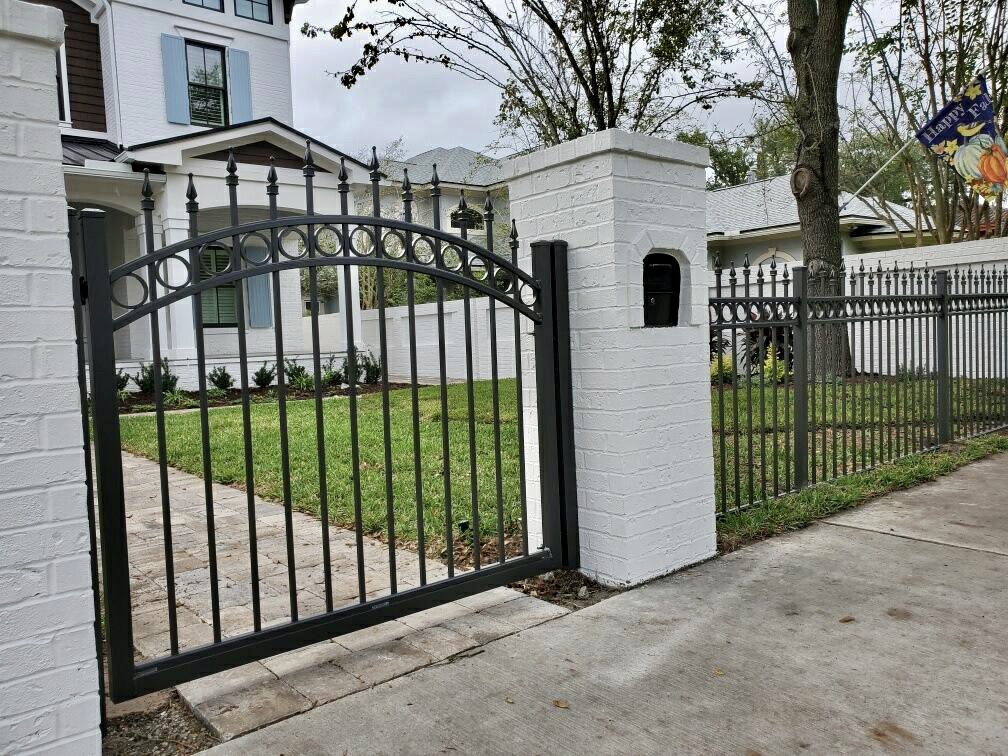 A decorative fence design adds value to your property in a beautiful way. Fencing is also great for families with kids and pets. Vinyl and aluminum are some of the the best materials and are popular fencing options. Aluminum fencing is sturdy and provides a variety of designs while vinyl's smooth and durable build offers more privacy and charm to your home. We have installed multiple fences around Saint John's county and can work directly with you and your contractor to meet HOA and property enclosure standards. If you are considering adding a pool, we offer top quality pool enclosures that exceed all state codes and regulations.
Being near the northeastern part of the state means experiencing beautiful Florida weather almost year-round. Being able to enjoy the outdoors from the comfort of your own home is a must. Building a deck or porch means you can enjoy a nice lunch outdoors or easily supervise children playing in the back yard. At Best Fence we also specialize in railing and handrails. This provides an attractive barrier for your balcony, porch or deck and can help boost the visual esthetics of your home or business.
Best Fence & Rail of Florida is Northeast Florida's leading fabricator of vinyl and aluminum fence and railing for residential and commercial clients. All our materials are built to withstand the hot, humid, salt-heavy Florida environment and will look beautiful for years to come. Our mission is to fabricate and install the highest quality product at a competitive price while providing unsurpassed customer service. That is why we manufacture everything in-house at our facilities in Jacksonville and use only our own professional installation crews. If you plan to join or are already a part of one of the fastest growing communities in the entire US, consider contacting Best Fence & Rail of Florida for your next project. To get a FREE quote call us at 904-268-1638 or visit our website.
***
Best Fence & Rail of Florida is Northeast Florida's industry leader in fabrication and installation of top-quality vinyl and aluminum fencing and railing. At Best Fence, our mission is to fabricate and install the highest quality product at a competitive price, while providing unsurpassed Customer Service. Fencing is an investment in your home. Your decorative fence design choice adds value to your property in a beautiful way. We provide professional FREE estimates at your convenience. Call us today at 904-268-1638 or visit http://www.BestFenceJax.net