At Best Fence & Rail, we care about our customers and want to make all your fencing dreams come true. We are a veteran-owned company that has been in business for over 25 years serving the North Florida Area. When you call our office, you're greeted by a human being, not an automated voice mail system. We care about your questions and concerns while delivering beautiful fences with the highest quality materials. All materials are locally manufactured and we offer a lifetime warranty paired with a three-year labor warranty. In this blog, we'll list some commonly asked questions. If you have any other questions regarding your backyard layout, please call today for a free quote! 904 268-1368.
I live on the beach with a smaller backyard. The sand is uneven, I'd prefer to have some privacy along with separation from the general population, that comes through during the summer. What would be the best option for me?
Something to note about Best Fence is that no fence panels come prepacked. We don't show up and hope the panels fit the slope of your yard. Everything we order is specific to your unique landscape. With uneven sand, we can order different lengths of panels or rods depending on if you'd like aluminum or vinyl fences. Because this potential client lives on the beach and would prefer some extra added privacy- we would recommend a vinyl fence. Our vinyl fences won't rot by withstanding salty air. They also serve as a privacy barrier. We offer three standard colors and nine beautiful multigrain color options. The possibilities are endless, all fences are custom laid to your backyard, giving you the perfect fit every time.
I have a German Shepperd, and a chihuahua, my wife and I are trying to find a fence that will contain both of our fur babies. Do you have any suggestions?
We have designed a special fence for dog owners, the puppy picket fence. These aluminum fences are a great option for all fur babies. While the bottom has an extra narrow vertical railing to keep your chihuahua in your yard, we can also make the panel height taller so your big baby can't hop out and cause chaos. While these fences are a practical option to keep your precious animals inside, they also keep unwanted animals out. The puppy-picket fence keeps all animals in check in your home. Best Fence & Rail of Florida also works with HOA requirements while also meeting or exceeding Florida's Builders Code.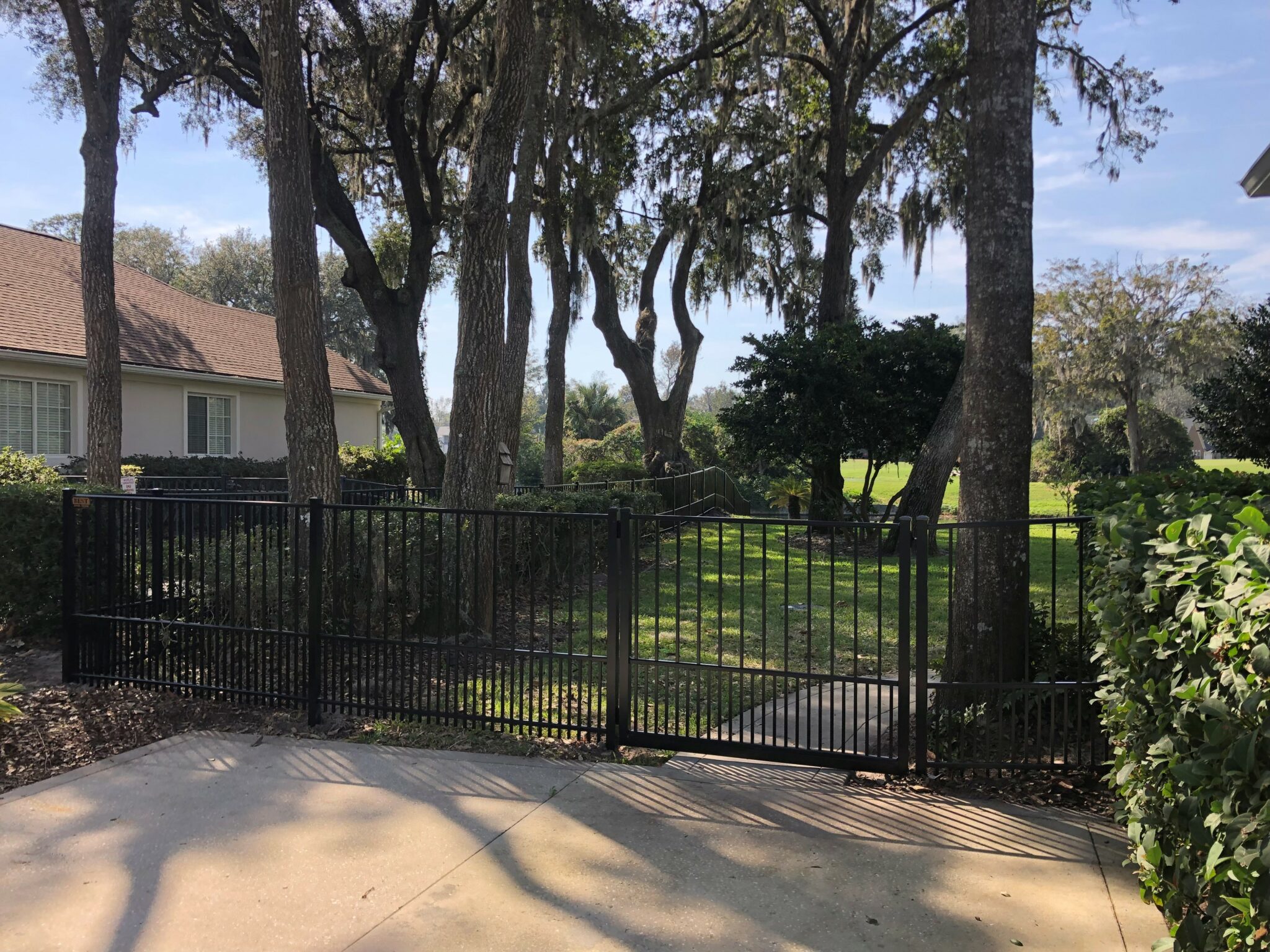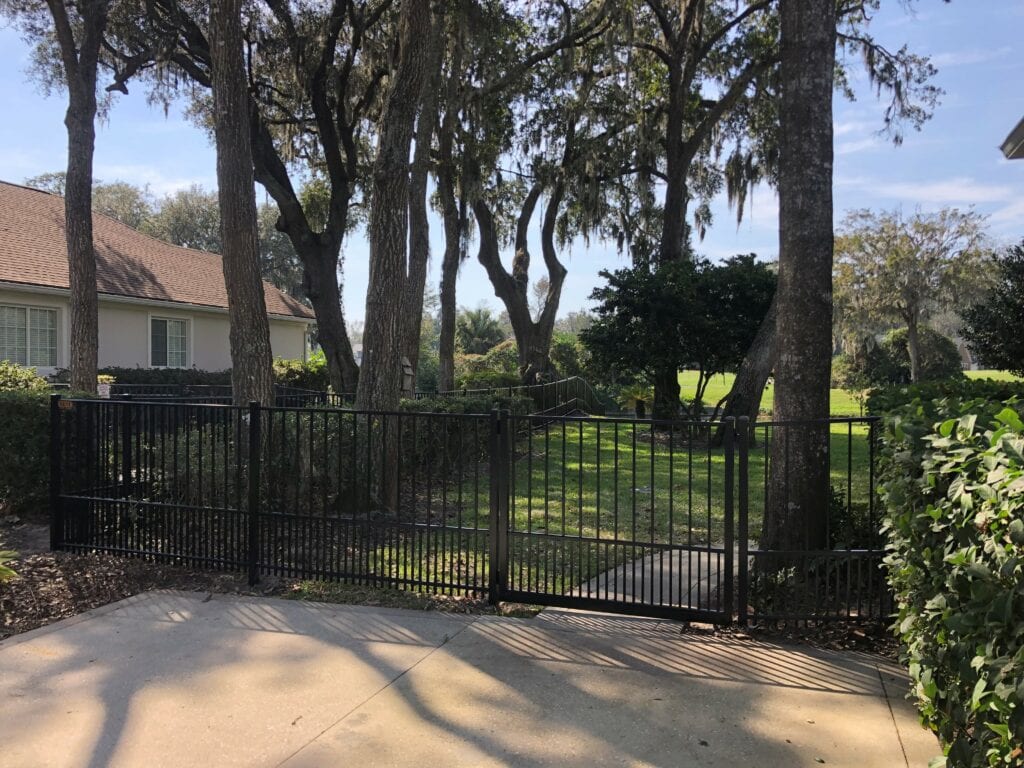 We are a small family with two children that are two and four years old. Although we try to implement strict pool safety rules, we would rather be safe than sorry. We are looking for a pool fence to secure our pool without looking cheap. Do you have any suggestions?
Best Fence & Rail of Florida specializes in pool fence installation, focusing on security and style. While your main goal is to secure the pool to protect children, we can also deliver a sophisticated modern look to your backyard oasis. Most pool fences are aluminum, which can also be paired with pool gate latches such as the Safetech Viperlatch and the Safetech Trilatch. We adhere to The Resident Swimming Pool Safety Act while delivering the cherry on top to your newly installed pool.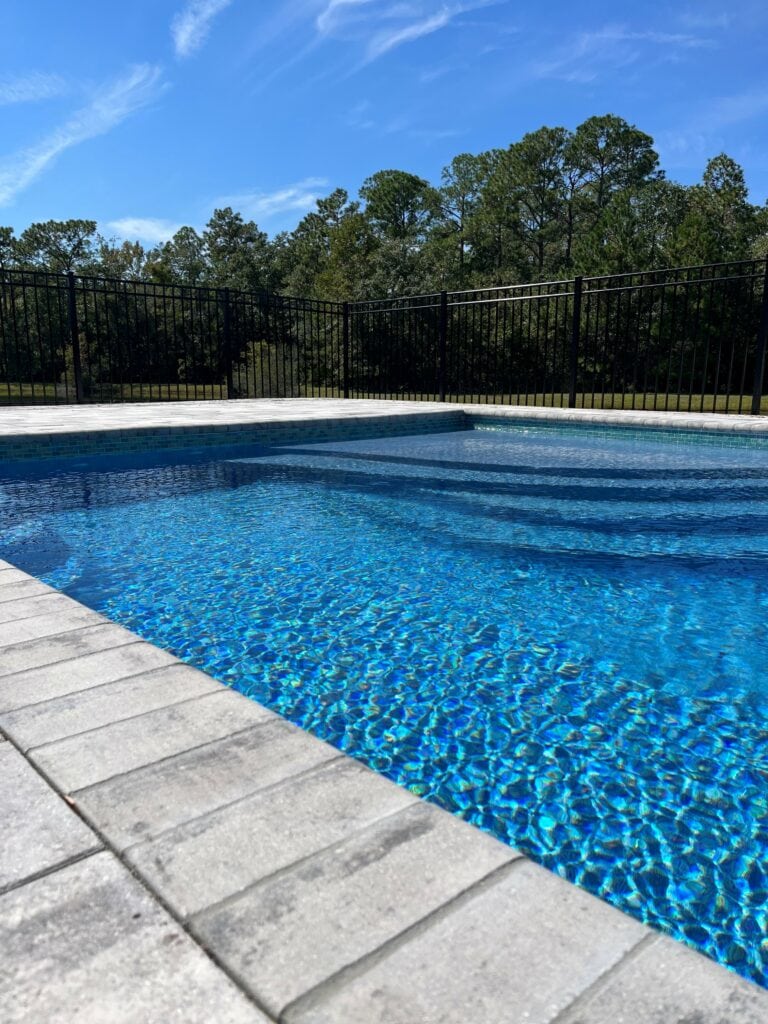 We've gone over some frequently asked questions in this blog post today. If you have more questions about our fencing options, warranties, or customer service, please call today! We want to make sure that you have an enjoyable fencing experience while also receiving top-of-the-line products. (904) 268-1638
***
Best Fence and Rail of Florida is Jacksonville's industry leader in fabrication and installation of top-quality vinyl and aluminum fencing. At Best Fence, our mission is to fabricate and install the highest quality product at a competitive price, while providing unsurpassed Customer Service. Fencing is an investment in your home. Your decorative fence design choice adds value to your property in a beautiful way. We provide professional FREE estimates at your convenience. Call us today at 904-268-1638 or visit http://www.BestFenceJax.com