With a new year comes new plans and new resolutions. Since you may be spending more time at home now is a great time to plan for some DIY home improvement projects. Maybe redo your bathroom or repaint your kitchen cabinets. There are also a lot of ways you can improve the outside of your home to make it look more inviting to guests and raise curb appeal.
Add Landscaping
The right landscaping can raise your homes value and curb appeal. You can easily do the landscaping yourself or hire a professional for more intricate projects. Match your landscaping to your homes design. For simple style homes a row of structured bushes or a colorful flower garden adds minimalist beauty. For more elegant homes consider flowery trees and intricate shrubbery. Water features like a koi pond or fountain make a great addition to outside landscaping design as well. When choosing your type of landscaping be sure to pay attention to where you plan to add it. If you have an uncovered pool tall trees nearby can mean more work cleaning leaves and dirt out of the pool.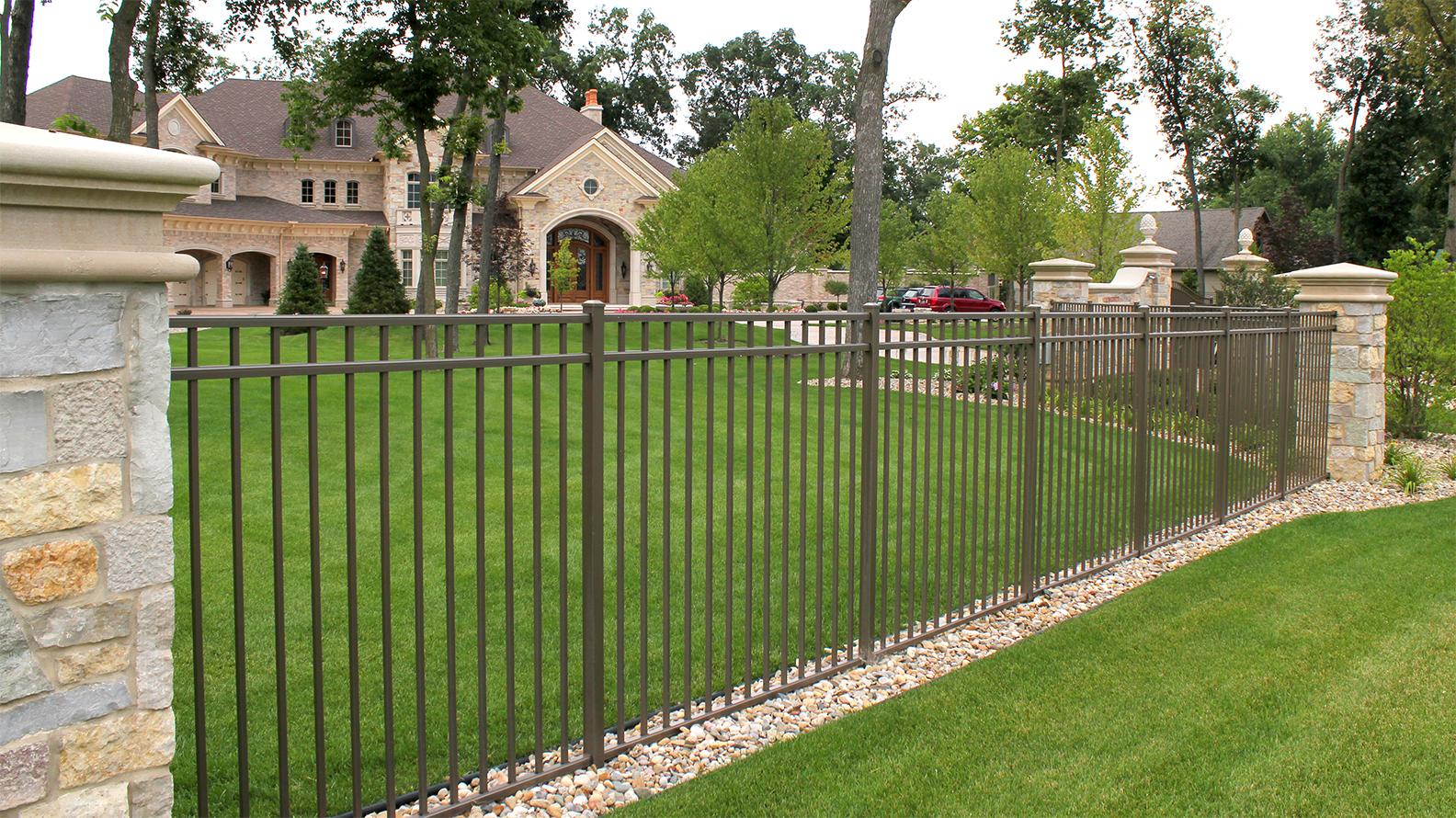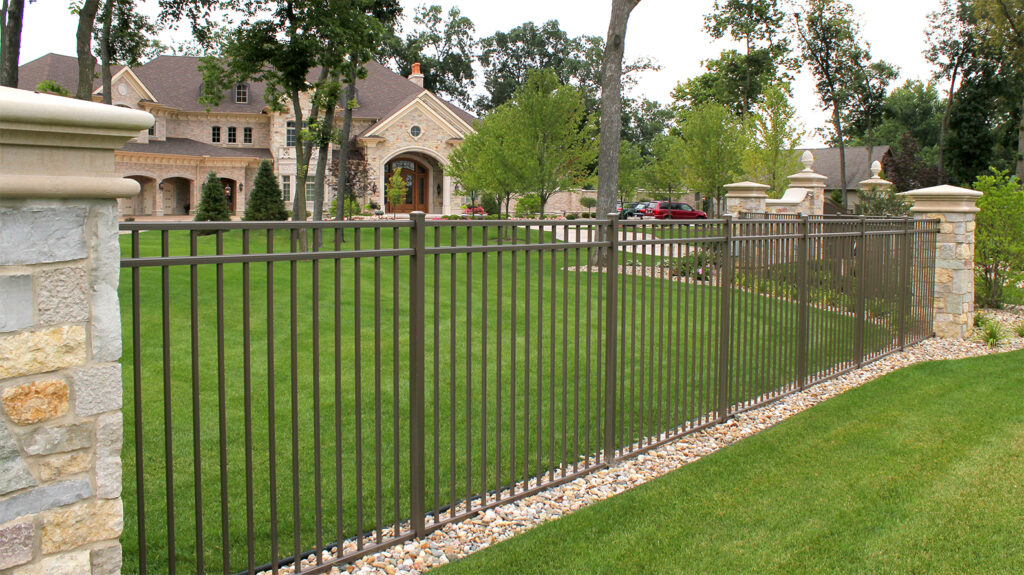 Update Your Fence
A broken-down fence with peeling paint not only looks bad but raises potential hazards. Children can get splinters or scratched, and pets can easily break through and escape. Having a secure fence is important for keeping young children and pets in and unwanted guests or critters out. Proper fencing adds curb appeal and provides privacy for you and your family. Vinyl or aluminum are in high demand for their low maintenance, cost effectiveness, versatility, and sturdiness. To ensure your fence is installed correctly consider using a professional fencing company. Our vinyl and aluminum materials are maintenance free, customizable, and built to last in Florida's hot, humid, salt-heavy environment.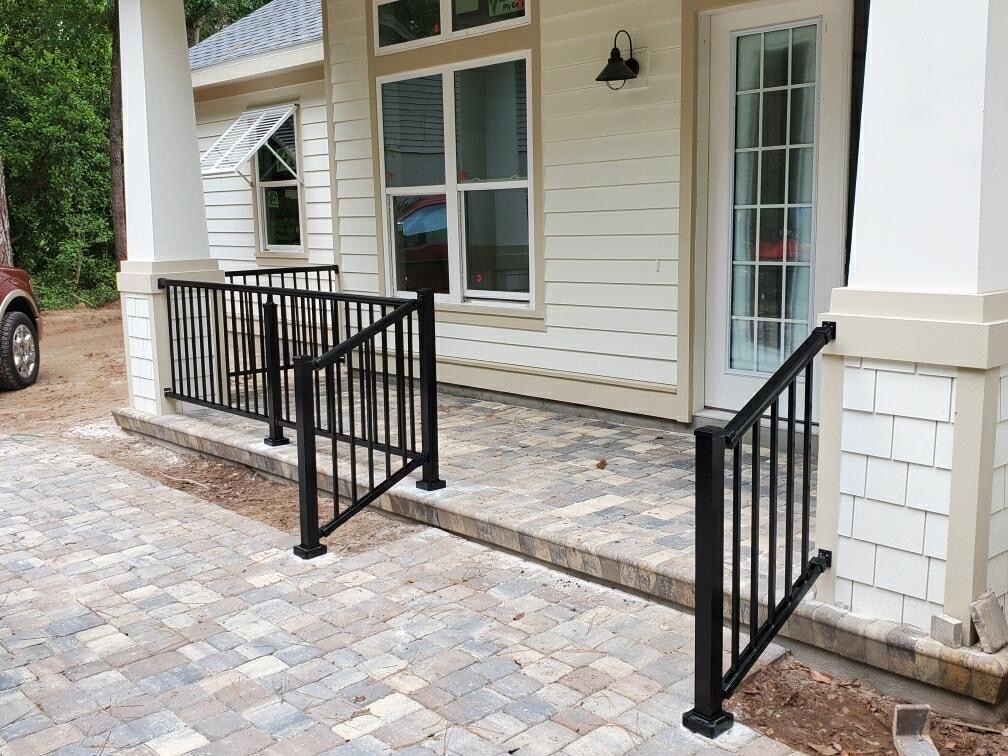 Improve Your Main Entry
Your front entry is the first thing people see of your home and sets the first impression. Your front entry should feel welcoming and present the aesthetic of your home. You can add stones or brick around your front entry to make a patio or raised walkway leading up to your door. Plus, you can add a bench or chairs onto a front patio to help the space look more put together and blend with the inside of your home. For a basic but effective upgrade you can simply paint your front door a different color or install a new door altogether. Another idea to consider is replacing your garage. The garage one of the first things outside your home people will see. If it's outdated and looking a little worse for wear installing a new door could be the perfect way to improve the look of your entry way.
If you're interested in updating your home or fence, consider Best Fence & Rail of Florida. We also specialize in railing and handrails for your deck or balcony. We are Northeast Florida's premiere vinyl and aluminum fencing and railing specialists. Our materials are manufactured in house to ensure quality and allow us to be able to custom build your desired project. We use only our own professionally trained installation crew to make sure your fence is installed correctly the first time. Your home will look beautiful for years to come! Call 904-268-1638 for a FREE quote or visit our website for more information.
***
Best Fence & Rail of Florida is Northeast Florida's industry leader in fabrication and installation of top-quality vinyl and aluminum fencing and railing. At Best Fence, our mission is to fabricate and install the highest quality product at a competitive price, while providing unsurpassed Customer Service. Fencing is an investment in your home. Your decorative fence design choice adds value to your property in a beautiful way. We provide professional FREE estimates at your convenience. Call us today at 904-268-1638 or visit http://www.BestFenceJax.net