It's the holiday season! And while we might not get White Christmas' here in Florida, there's nothing stopping us from getting in the season! No matter what you celebrate, decorating for the holidays is a staple to the season. So, to help you get started, we thought we would share a few ideas we love for decorating your fence.
This adorable Santa Claus Fence Peeker
This cute little Santa peeking over the fence is an adorable decoration option. We also like that it brings attention to the fence, because when you have a beautiful fence, who doesn't want to show it off? Plus, it's just a fun and easy decoration to put up and take down. If you're not a fan of the Santa Clause, Amazon also offers many holiday-generic ones as well.
Christmas Lights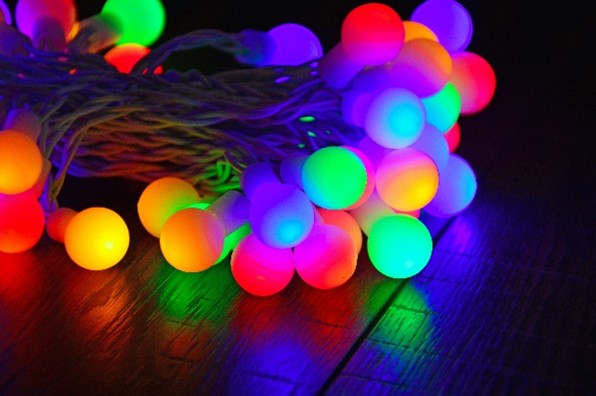 Christmas lights are always a must for decorations! They are a fun and colorful way of lighting up the space. Whether you're more of a solid-color or multi-color person, lights are an easy staple to any home during the holidays. With a fence, you most likely already have some posts you can loop them from!
Garlands and Bows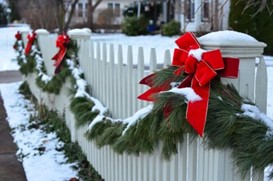 These might be a bit old-fashioned, but they're truly a decoration staple. They're fairly easy to put up and take down. And they just look very cute hanging from a fence! A strand of garland and a couple of red bows, and your fence will look like it belongs in a Hallmark movie.
These are only a few ideas for holiday decorations you can add to your fence. We hope this gave you some ideas for decorating your own fence this holiday season. If you do decorate your Best Fence & Rail of Jacksonville fence or handrails, tag us in a photo on Facebook!
***
Best Fence & Rail of Florida is Northeast Florida's industry leader in fabrication and installation of top-quality vinyl and aluminum fencing and railing. At Best Fence, our mission is to fabricate and install the highest quality product at a competitive price, while providing unsurpassed Customer Service. Fencing is an investment in your home. Your decorative fence design choice adds value to your property in a beautiful way. We provide professional FREE estimates at your convenience. Call us today at 904-268-1638 or visit http://www.BestFenceJax.net