Best Fence Company offers many unique styles and color of vinyl fencing. Our vinyl fence will not deteriorate, chip, warp, crack or peel. Vinyl fences are highly-durable and can resist the scorching Florida heat. However, being exposed to the elements every day, they do get dirty.
According to Get Green Be well, this is the best eco and wallet friendly way to clean your vinyl fence:
What you will need:
½-1 cup of Vinegar
1-2 gallons of Water
Bucket
Sponge
Hose
First, fill your bucket with water and add in the vinegar. Then, mix the solution and apply to the vinyl fence.  Wipe down the fence with your sponge until all the dirt and stains are gone. Now, rinse of the solution and sit back and enjoy your clean fence!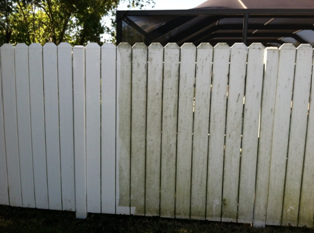 Its as easy as that! The same cant be said for traditional wood fences…
Are you interested in learning more about vinyl fences? Visit our website or call us at (904) 268-1638 to see what Best Fence can do for your home!
***
Keep up with Best Fence of Jacksonville by following us on Facebook and Google+

Best Fence Company is Jacksonville's industry leader in fabrication and installation of top quality vinyl and aluminum fencing and railing. At Best Fence, our mission is to fabricate and install the highest quality product at a competitive price, while providing unsurpassed Customer Service. Fencing is an investment in your home. Your decorative fence design choice adds value to your property in a beautiful way. We provide professional FREE estimates at your convenience.  Call us today at 904-268-1638 or visit www.BestFenceJax.net.
Sources