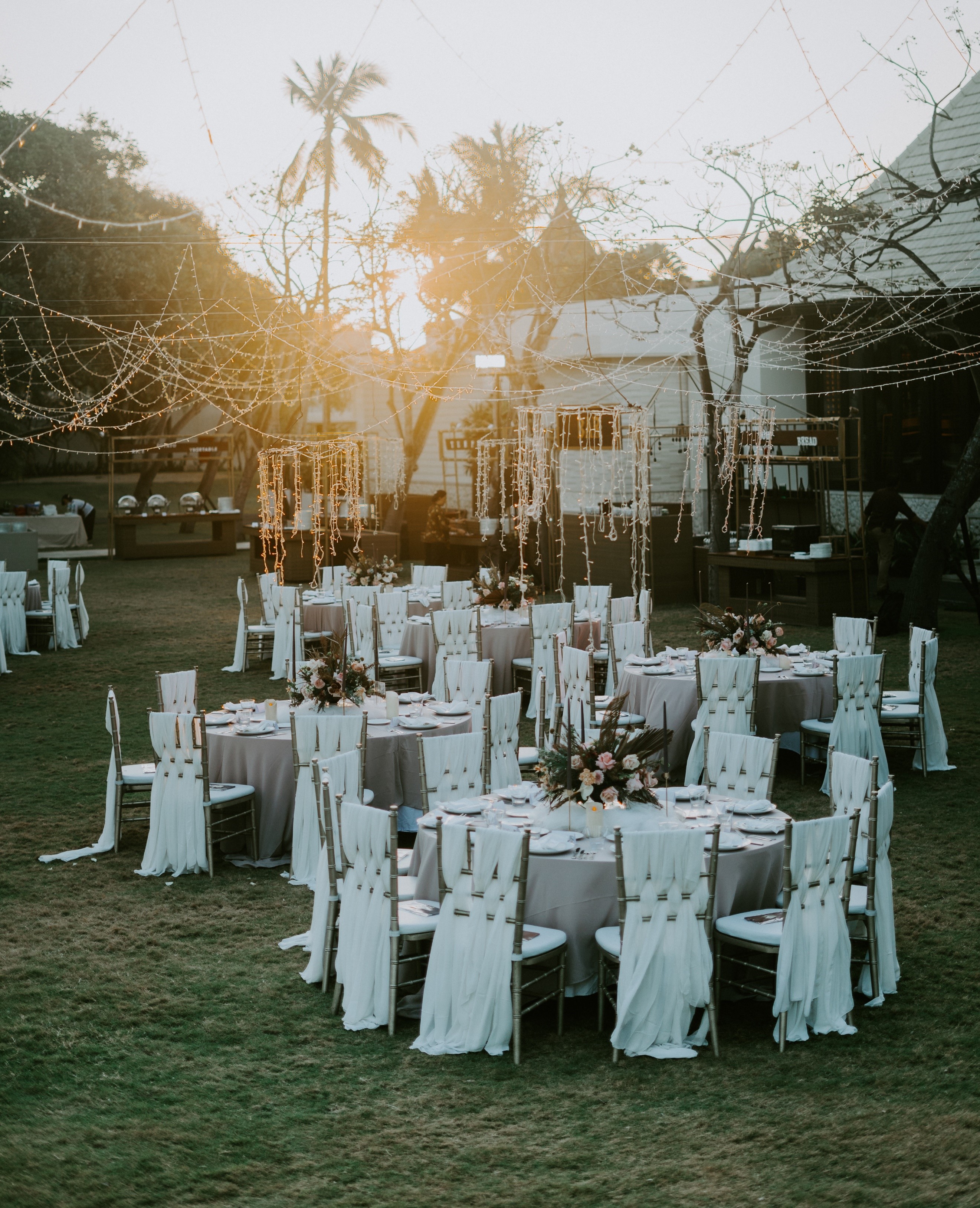 During peak wedding season the most popular month couples choose to get married is October. However, choosing to get married during this peak month means inflated prices on venues and vendors which can quickly put you over-budget. To combat the dreaded "wedding tax" more couples have chosen to have backyard weddings. Hosting a backyard wedding and/or reception not only allows for a more relaxed atmosphere, but it's also a great way to maintain a relatively low budget. If you're considering having a backyard wedding, there are some things to make sure of so your home can be the perfect wedding venue.
Maintain a Healthy Landscape
An unkept yard can ruin the aesthetic of your wedding. Patchy brown grass, weeds, and other debris should be taken care of before the big day. Water grass and lay down fertilizer regularly to  keep your lawn looking green and lush.    Make sure surrounding trees and shrubbery in the yard are trimmed. Consider planting or bringing in flowers similar to your wedding colors for a more cohesive look. Also make note if the ground is level all around your yard to make set up easier and avoid tripping down the aisle.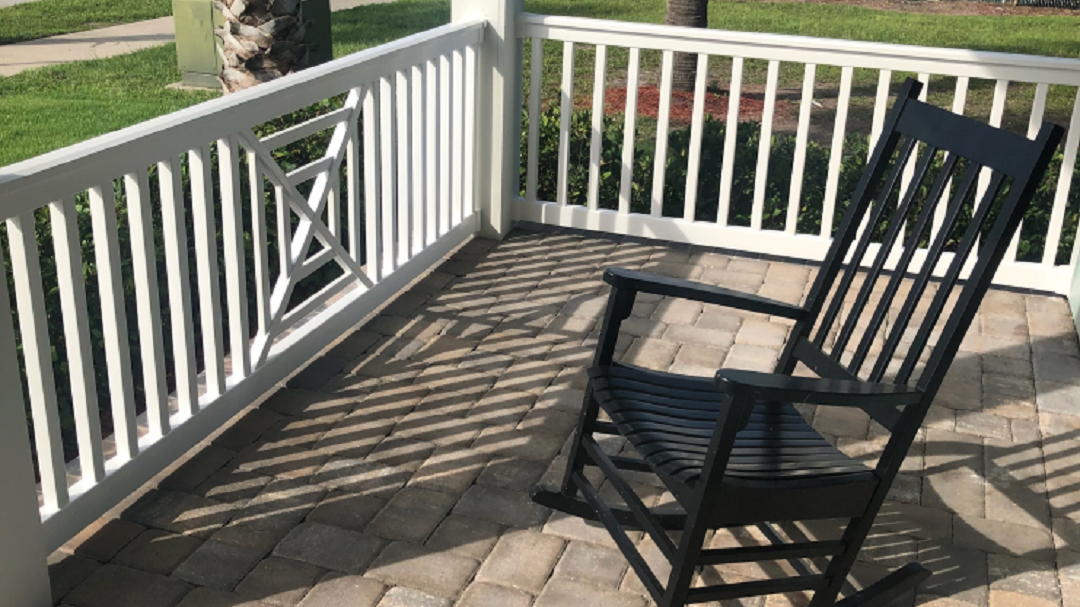 Update Your Space
If you have a deck or patio, updating its look can further enhance a backyard wedding. Adding or updating handrails or railing to your deck serves as a beautiful yet functional feature. Make sure there is efficient lighting by hanging up string lights over the deck or patio and nearby trees. Replace old furniture and make sure pillows, blankets or other décor don't clash with the colors or desired vibe of your wedding. If your deck or patio has unsightly spots grab a good concrete or wood cleaning solution or power wash the area.
Backyard, Bride and Photos!
As you prepare your backyard for your wedding, don't forget you want your photos to look as beautiful as the bride and the backyard!  Your surroundings will have a finished look with an aluminum or vinyl fence enclosing this special event.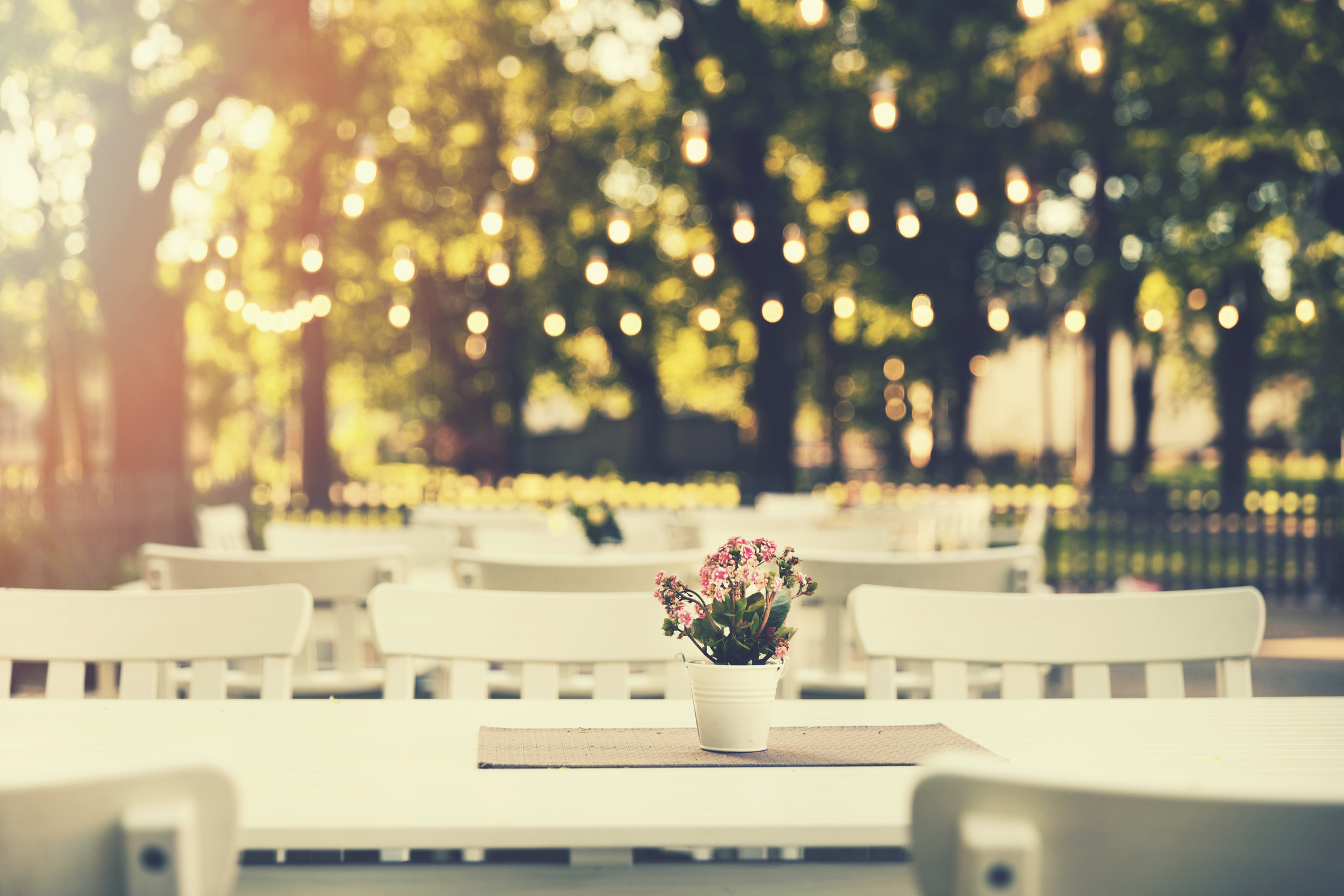 Consider the Weather
With outdoor weddings it's important to consider possible inclement weather and have a back-up plan. Setting up a large tent in the backyard can help shield from the elements and keep you and your guests shaded and comfortable. Also, in Florida especially, an overabundance of bugs can make for an uncomfortable and unwarranted annoyance. Spray a pesticide a few days before your wedding or consider buying bug repelling lamps and candles. You can also add plants and other herbs in your backyard that repel mosquitoes such as citronella, basil, and lavender.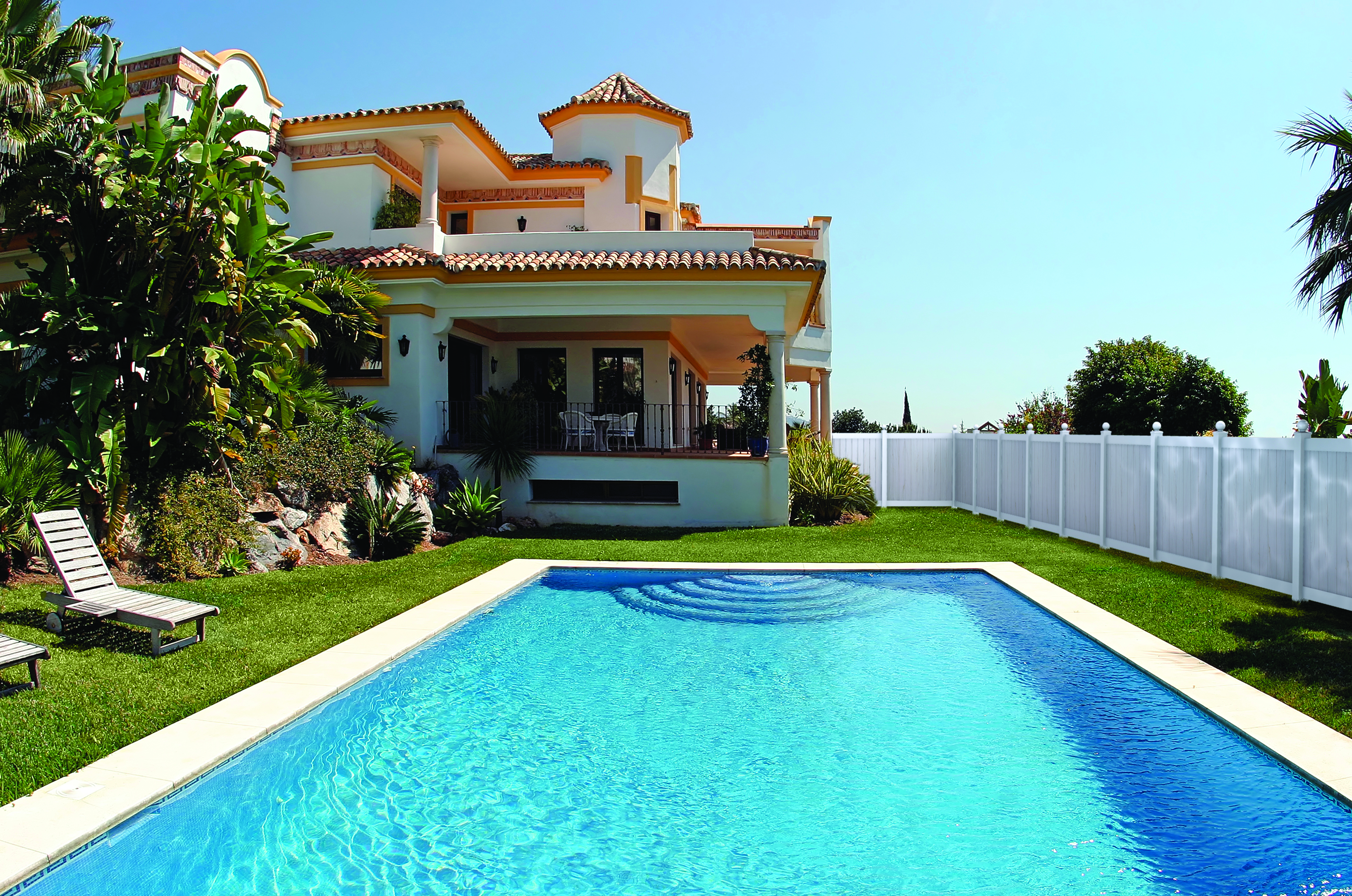 Ensure Privacy
During your wedding you want to have uninterrupted time celebrating with your new spouse, friends and family. With a backyard wedding there's the worry of nosey neighbors and other uninvited guests coming into your space ruining and possibly an intimate moment. To keep uninvited guests from just wondering into your backyard ceremony or reception put up a fence. While it may seem a big investment for one day having a fence provides you and your family with privacy and helps bring the whole space together. Plus, it a great way to raise your property value and will last beyond the wedding and for years to come. If you don't have a fence, or your current fence is looking a little worse for wear, vinyl and aluminum are the best materials for a fence. They're great for kids and pets, maintenance free, and won't crack, pit or corrode like wood or chain link. If you're looking for a FREE quote to start your custom fencing project call Best Fence Company of Jacksonville at 904-268-1638!
***
Best Fence Company is Jacksonville's industry leader in fabrication and installation of top-quality vinyl and aluminum fencing. At Best Fence, our mission is to fabricate and install the highest quality product at a competitive price, while providing unsurpassed Customer Service. Fencing is an investment in your home. Your decorative fence design choice adds value to your property in a beautiful way. We provide professional FREE estimates at your convenience.  Call us today at 904-268-1638 or visit http://www.BestFenceJax.net