Christmas, Hanukkah, Kwanzaa, no matter the holiday you celebrate, this truly is the most wonderful time of the year! But in North Florida, trying to celebrate the winter season can be hard when the weather stays up in the 70s and 80s and there's no snow to be seen. In this week's blog, we give some fun tips on creating a winter wonderland in your own yard.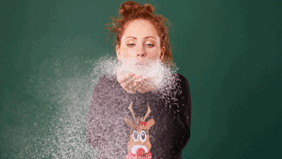 Create fake snow to coat the lawn
One of the perks of the internet is that there is access to many great finds. If you're looking to create that snow-dusted look on your yard, or creating a mini winter wonderland for family holiday photos, fake snow can be simple and fun to add! You can purchase numerous different options and sizes of fake snow on line, or it can be made in small batches at home with baking soda. However you decide to do it, creating fake snow can be a great way to bring some holiday magic to your home.
Yard Signs and Blow Ups are a classic
Who doesn't love passing all the fun holiday yard signs and blow-up characters on your drive home? Create a showstopper of your own by adding just a couple of these items and you'll soon be the house neighbors and passersby check out on daily walks or drives. Whether you go with fun holiday-themed cut outs or blow ups of your favorite Christmas movie hero, you can't go wrong with adding these decorations for flair.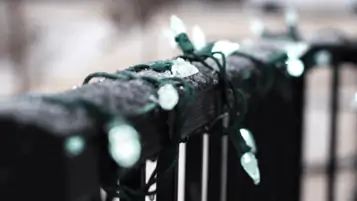 Add Christmas lights to shrubbery, fences and railings
Christmas lights aren't limited to just the tree or the outside of the house. Create a glowing driveway or garden by adding lights to shrubbery, fences and/or railing. Whether you're a fan of multi-color, all white, or the classic red and green, adding some lights to the yard is an inexpensive yet beautiful way to brighten up (see what we did there?) your home for a winter wonderland.
No matter how you create your winter wonderland, let this holiday be a special one. From all of us at Best Fence & Rail, we wish you a very wonderful Holiday season!
***
Best Fence and Rail of Florida is Jacksonville's industry leader in fabrication and installation of top-quality vinyl and aluminum fencing. At Best Fence, our mission is to fabricate and install the highest quality product at a competitive price, while providing unsurpassed Customer Service. Fencing is an investment in your home. Your decorative fence design choice adds value to your property in a beautiful way. We provide professional FREE estimates at your convenience. Call us today at 904-268-1638 or visit http://www.BestFenceJax.com.