As 2022 speeds towards its end, we at Best Fence & Rail wanted to take a second to look back on some of the wonderful reviews we've received over the last year! As Northeast Florida's industry leader in fabrication and installation of top-quality vinyl and aluminum fencing and railing, we take our work very seriously. That's why getting positive reviews always makes our day! Here are just a handful of our 2022 reviews that we're especially proud of:
Excellent service from start to finish. From the estimate to the finished product, communication with Best Fence could not have been more professional. I am extremely pleased with all their help. They even completed the forms for my HOA application and installed my fence the day following HOA approval. That's service! – Sandra M
Best Fence did a great job. Came out to measure, gave me a quote, and then installed the fence. Installation team was great. There was a small glitch, but they came out quickly and fixed it. I was able to get the exact fence I wanted just by telling them over the phone and they sent photos and it was exactly right! – Laura Abney
From the initial phone call, through the estimate and quote process, to the install and quality job, Best Fence gave me complete confidence I made the best choice! Customer service second to none, professional and quality install, and the way they catered to me made a huge difference! No wonder they are called BEST fence! Special shout out to Tish! – Mike Schultz
We recently had our wrought iron fence installed by Best Fence & Rail and it was an amazing experience! They were prompt from start to finish of this project. They also submitted the necessary paperwork for us to our HOA for approval. Once we were approved, we were scheduled for installation very quickly. The guys who installed our fence were prompt and finished a couple hours earlier than expected. The fence looks great, and it was a great value as well. Thank y'all for making this process as smooth as possible! – C'esa Taylor
Very professional and well-priced. Had a very pleasant experience getting my home fence done with this company. From beginning (quote) to end (installation) everyone showed the utmost professionalism and courteous service. Very happy with the pricing as compared with a few other local companies, but most importantly the fence itself looks super straight. Highly recommend them. – Gustavo V.
Very happy with the process. BF&R workers were great. They explained how things were going to be done and were very nice. I wish all contractors were as reliable as BF&R. The guys who did the work are a real asset to the company. – Ronald T.
Everyone at Best Fence & Rail cannot thank you enough for the continued faith in our company and team, we are thankful for your service and trust in our company. You are the reason we keep going. We cannot wait to see what adventures 2023 brings. Thank you for taking the time to leave these wonderful reviews!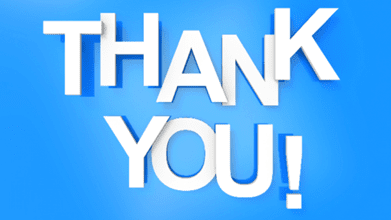 If you're looking for the best of the best in fence and rail installation in Northeast Florida, look no further. Best Fence & Rail of Florida is here for you. Visit our website today to learn about our array of fencing and railing options.
***
Best Fence and Rail of Florida is Jacksonville's industry leader in fabrication and installation of top-quality vinyl and aluminum fencing. At Best Fence, our mission is to fabricate and install the highest quality product at a competitive price, while providing unsurpassed Customer Service. Fencing is an investment in your home. Your decorative fence design choice adds value to your property in a beautiful way. We provide professional FREE estimates at your convenience. Call us today at 904-268-1638 or visit http://www.BestFenceJax.com