With hurricane season officially commencing on June 1st, it's crucial to prioritize safety and take necessary precautions to protect your property and loved ones. As experts in the fencing business for over 25 years, Best Fence and Rail of Florida understands the significance of reliable barriers during hurricanes. Specializing in durable vinyl and aluminum fences, we provide unparalleled, quality fences and peace of mind. In this blog, we'll not only share essential tips to stay safe during a hurricane but also explain why our fences are a superior choice compared to pool screens.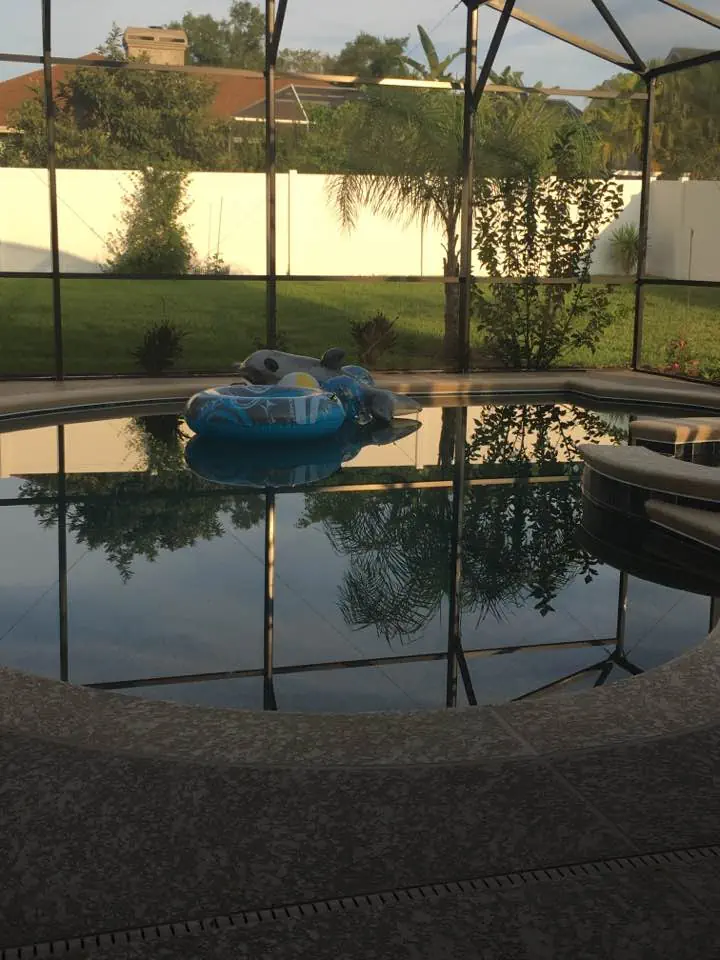 Prioritizing Safety during Hurricane Season:
Hurricanes are natural disasters that can cause extensive damage, and safeguarding your home is of utmost importance. Here are some essential tips to prepare and stay safe during hurricane season:
a. Create an emergency kit: Prepare a well-stocked emergency kit including essentials such as food, water, batteries, flashlights, first aid supplies, and important documents.
b. Secure loose objects: Trim trees and remove any potential hazards around your property. Secure loose items like patio furniture, grills, and planters to prevent them from becoming projectiles during high winds.
c. Reinforce doors and windows: Install hurricane shutters or impact-resistant windows to protect against strong winds and flying debris.
d. Stay informed: Stay updated with the latest weather forecasts and evacuation notices from local authorities. Have a reliable source of information, such as a battery-powered radio or smartphone app.
Fences as a Superior Hurricane Preparation Tactic:
When it comes to hurricane preparedness, the choice of fencing plays a critical role. Here's why our vinyl and aluminum fences from Best Fence and Rail of Florida are a better option compared to pool screens:
a. Durability: Our fences are constructed using high-quality materials and are designed to withstand extreme weather conditions, including hurricane-force winds. They provide a sturdy barrier, minimizing the risk of damage to your property.
b. Enhanced Protection: Vinyl and aluminum fences offer superior protection compared to pool screens. While pool screens can tear and break easily during hurricanes, our fences provide a solid and reliable shield against debris, reducing the chances of damage to your home.
c. Customization: At Best Fence and Rail of Florida, we understand that every yard is unique. Our fences are custom laid to fit each customer's specific requirements, ensuring a seamless and precise fit that maximizes protection.
d. Warranty: We stand behind the quality and durability of our fences. Our products come with a 3-year labor warranty and a lifetime warranty from the manufacturers, providing you with long-term reassurance and value for your investment.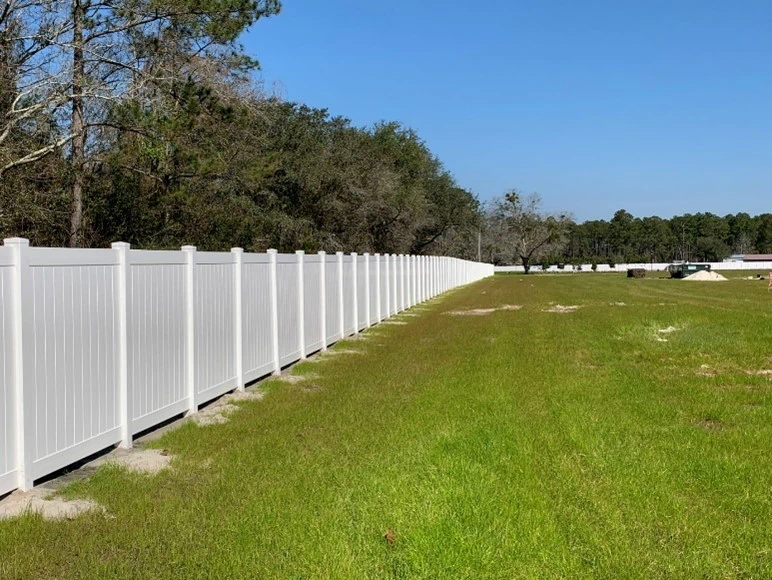 As hurricane season approaches, it's crucial to take proactive measures to protect your home and loved ones. Best Fence and Rail of Florida, with our extensive experience and commitment to quality, provides reliable vinyl and aluminum fences that serve as a superior choice for hurricane preparation. With our durable fences, customized for your yard, you can have peace of mind knowing that you've taken the necessary steps to safeguard your property.
***
Best Fence and Rail of Florida is Jacksonville's industry leader in fabrication and installation of top-quality vinyl and aluminum fencing. At Best Fence, our mission is to fabricate and install the highest quality product at a competitive price, while providing unsurpassed Customer Service. Fencing is an investment in your home. Your decorative fence design choice adds value to your property in a beautiful way. We provide professional FREE estimates at your convenience. Call us today at 904-268-1638 or visit http://www.BestFenceJax.com