With Fall in full swing and Winter approaching Florida is finally starting to see lower temperatures. Despite Florida seeing the sun pretty much year-round, it's important to make sure your yard is ready to last through potentially freezing temperatures. With your yard prepped to withstand the cooler months it will be more likely to burst forth in the Spring.
Fertilize Early
Lay down fertilizer 2-3 weeks before the first predicted frost so your grass has a chance to build stamina before a chilly winter. Since Northeast Florida experiences freezing temperatures a few times a year, it's best to stop fertilizing your lawn by late Fall. Any frost will kill your grass and freeze the soil blocking the nutrients from getting to the root. Supporting root growth by feeding your lawn in early Fall leads to a healthier, greener lawn in spring.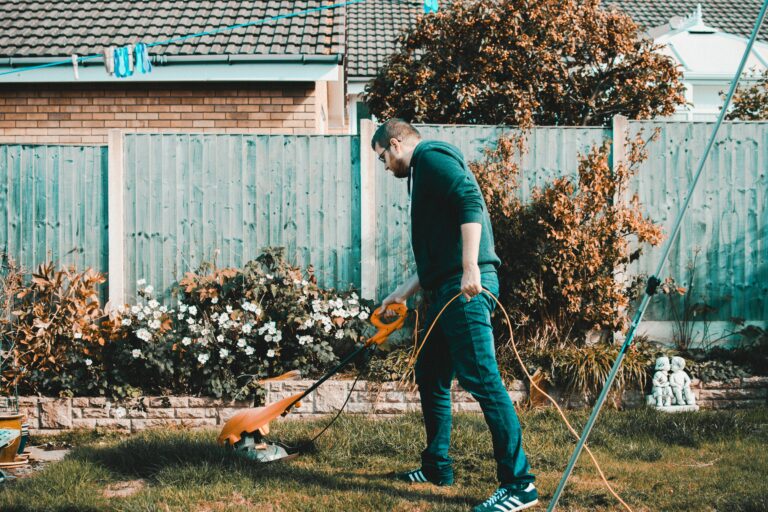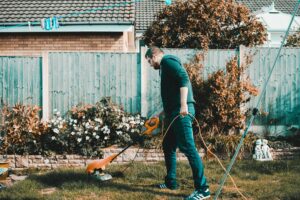 Clean up Your Yard
Keeping your lawn and garden clean and maintained not only makes your yard look nice but will save you a lot of work come Spring. If you have trees around your yard and your lawn is covered with leaves, rake them up to keep the grass exposed and looking fresh. Plus, you can shred those leaves with a mower and use them as organic mulch for your dream garden. If you have a garden, be sure to pull weeds and cover the soil with mulch to protect it from frost. Trim up any shrubbery or bushes you have, but avoid pruning trees in the Fall as it can delay your tree from going naturally dormant and damage it.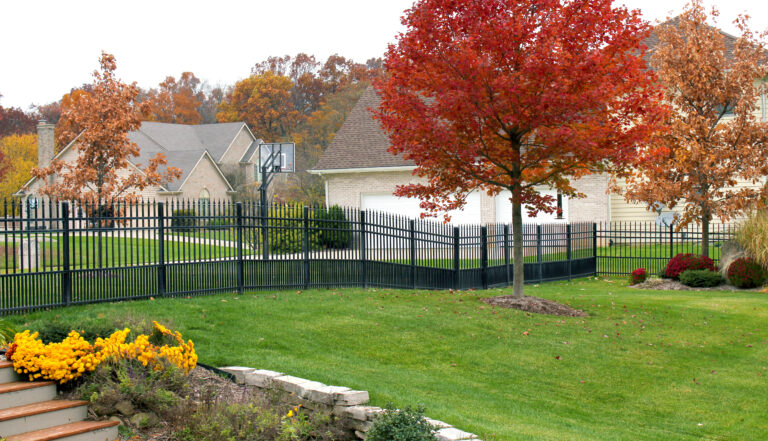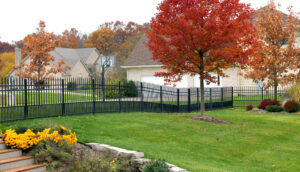 Fence Maintenance
If you have an aluminum or vinyl fence, maintenance is cheap and easy. If you notice dirt or stains on your fence, simply wash with a mild soap and rinse with water. Our fencing is maintenance free and will last for years to come. Having a corroded or cracked fence is not ideal in colder temperatures. Moisture from fallen leaves and other winter elements makes wood fences more susceptible to rot and cracking. Plus, staining and coating fences only temporarily protects wood and iron and requires expensive and time-consuming upkeep. If you have an old and broken fence, consider upgrading to a new fence that will last through every season.
If you're looking for a FREE quote to start your custom fencing project call Best Fence Company of Jacksonville at 904-268-1638!
***
Best Fence Company is Jacksonville's industry leader in fabrication and installation of top-quality vinyl and aluminum fencing. At Best Fence, our mission is to fabricate and install the highest quality product at a competitive price, while providing unsurpassed Customer Service. Fencing is an investment in your home. Your decorative fence design choice adds value to your property in a beautiful way. We provide professional FREE estimates at your convenience.  Call us today at 904-268-1638 or visit http://www.BestFenceJax.net