Adding or remodeling a fence for your property is a big investment in your house and for your future. Narrowing down the competition to find the best deal while also getting quality product can be tough. It's important to look for a company that provides great service and is dedicated to helping you achieve the look you desire for your fence and property from manufacturing to installation. However, some companies are known to say whatever it takes to get business even if it isn't necessarily accurate.
While Best Fence is dedicated to giving our customers the best experience possible, we understand that building trust and a good relationship first is key. Checking reviews is a great way to gauge the quality and service level of a company. We encourage potential clients to read all our reviews so you can be sure we will provide the products and service you deserve!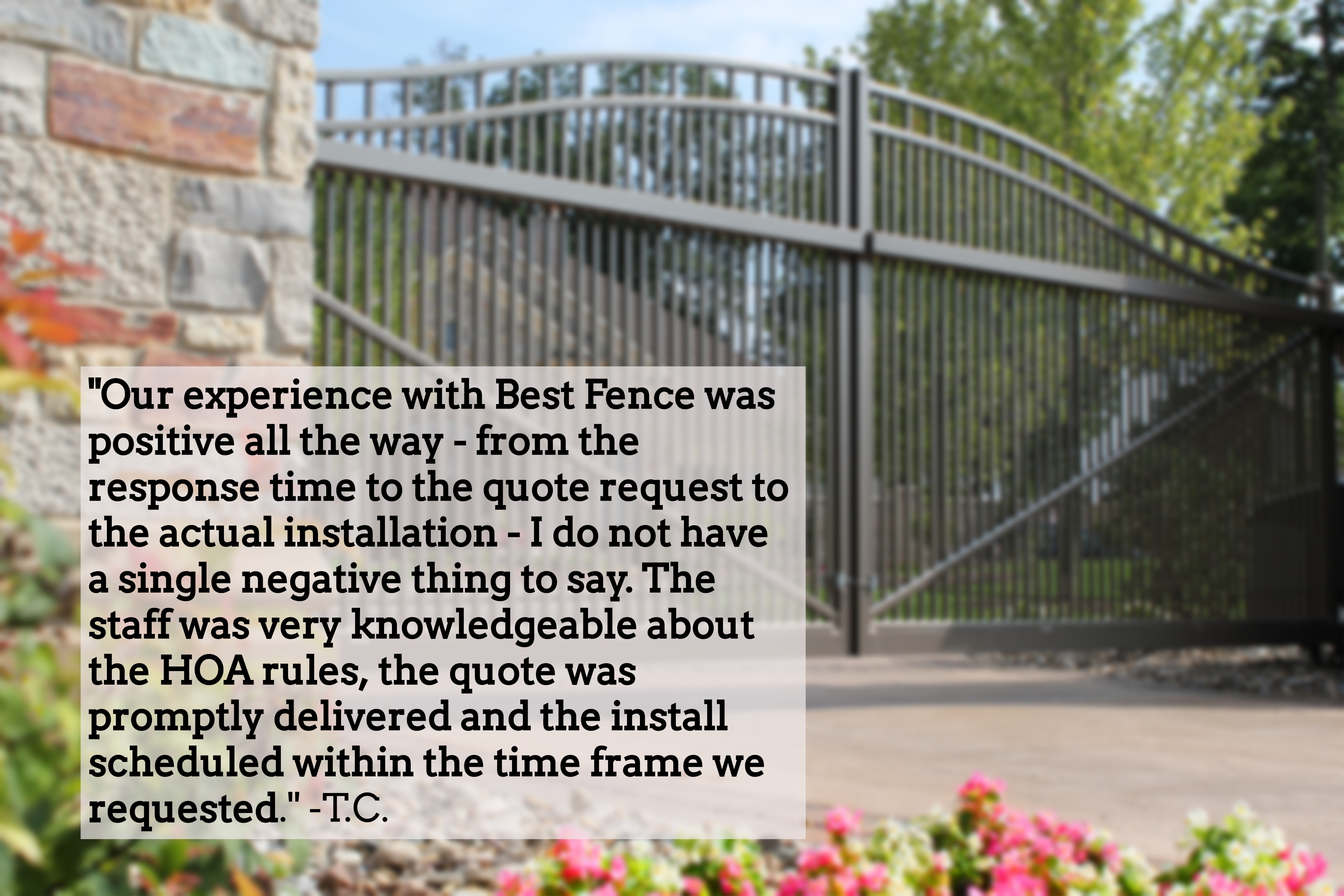 You can find and leave reviews on numerous social platforms. We feature reviews on Facebook, Google, our website and more. We do not alter or pay for client reviews. Your decorative fence design choice adds value to your property in a beautiful way. We want all our clients to know we'll never provide sub-par service. At Best Fence company of Jacksonville, we pride ourselves at being the best resource for your vinyl and aluminum fence and railing needs.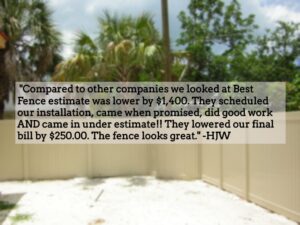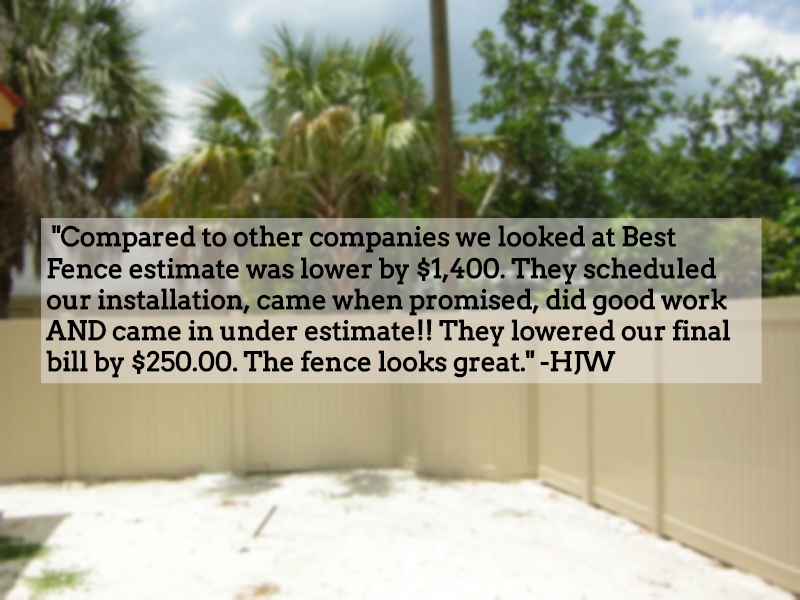 Our mission is to fabricate and install the highest quality product at a competitive price while providing unsurpassed customer service. We can customize every fence and we manufacture all materials in house to ensure top quality, so your fence will last for years to come. We will never use outside contractors to install your fence only our own in-house professional installation crew so we can ensure you're getting the best product and best customer service.
Best Fence is Northeast Florida's leading fabricator of Vinyl and Aluminum fence for residential and commercial clients. With our 23 years in the business, you and your family will breathe easier knowing Best Fence installed your new fence or railing. We offer FREE, no obligation estimates! Call 904-268-1638 or visit our website for more reviews and information about our products.
***
Best Fence Company is Jacksonville's industry leader in fabrication and installation of top quality vinyl and aluminum fencing. At Best Fence, our mission is to fabricate and install the highest quality product at a competitive price, while providing unsurpassed Customer Service. Fencing is an investment in your home. Your decorative fence design choice adds value to your property in a beautiful way. We provide professional FREE estimates at your convenience.  Call us today at 904-268-1638 or visit http://www.BestFenceJax.net