When deciding what type of fence to choose for your yard, weighing the pros and cons can be a lot. One fence we recommend putting at the top of your list is our stunning and practical Aluminum Fence. Aluminum fences are great because they don't warp or wear like wood or some vinyl fences can. Plus, at Best Fence & Rail, our aluminum fencing products are made specifically tailored to Florida's hot, humid climate!
Because we know how much of an effect the weather can have on the wear and tear of fences, our aluminum fences are specifically designed to withstand years in the hot, humid, salty climate! All our aluminum fencing products are finished with a powder coating specifically tailored to the Florida climate. The finish has been tested in our hot, humid, high-salt environment and surpasses the 10,000-hour Salt Spray Test (ASTM B-117), which is three times greater than the AAMA 2604-20 specifications. This finish guarantees that your aluminum fence will continue looking beautiful for years!
Still curious about just how good our aluminum fences are? Here's a few more examples of How Alumi-Guard Fences Withstand the Florida Climate:
Alumi-Guard is consistently named in "Top 50 Powder-Coat Shops in the U.S."
All the powder coating Alumi-Guard is an organic powder and all organic Powder coating materials contribute toward LEED certification, as well the high recycled material in all our products.
All Alumi-Guard products are designed to meet or exceed Florida Builder's Code.
Alumi-Guard's warranty does not change and is not reduced in any coastal regions.
Each of our aluminum gates has a two-inch, fully welded outer U-Frame design, which provides substantial strength over any gate offered by our competitors. Alumi-Guard is built to withstand the elements and offers unsurpassed durability in Florida. Not to mention, they can make great options for pool fences!
Our aluminum fences can become your dream pool fence! Engineered to meet and exceed national pool codes (including B.O.C.A.), our fences enhance your landscape and create an added safety barrier required to pass inspection. You can also include decorative fence post caps or arched gates for a unique addition to your outdoor living space!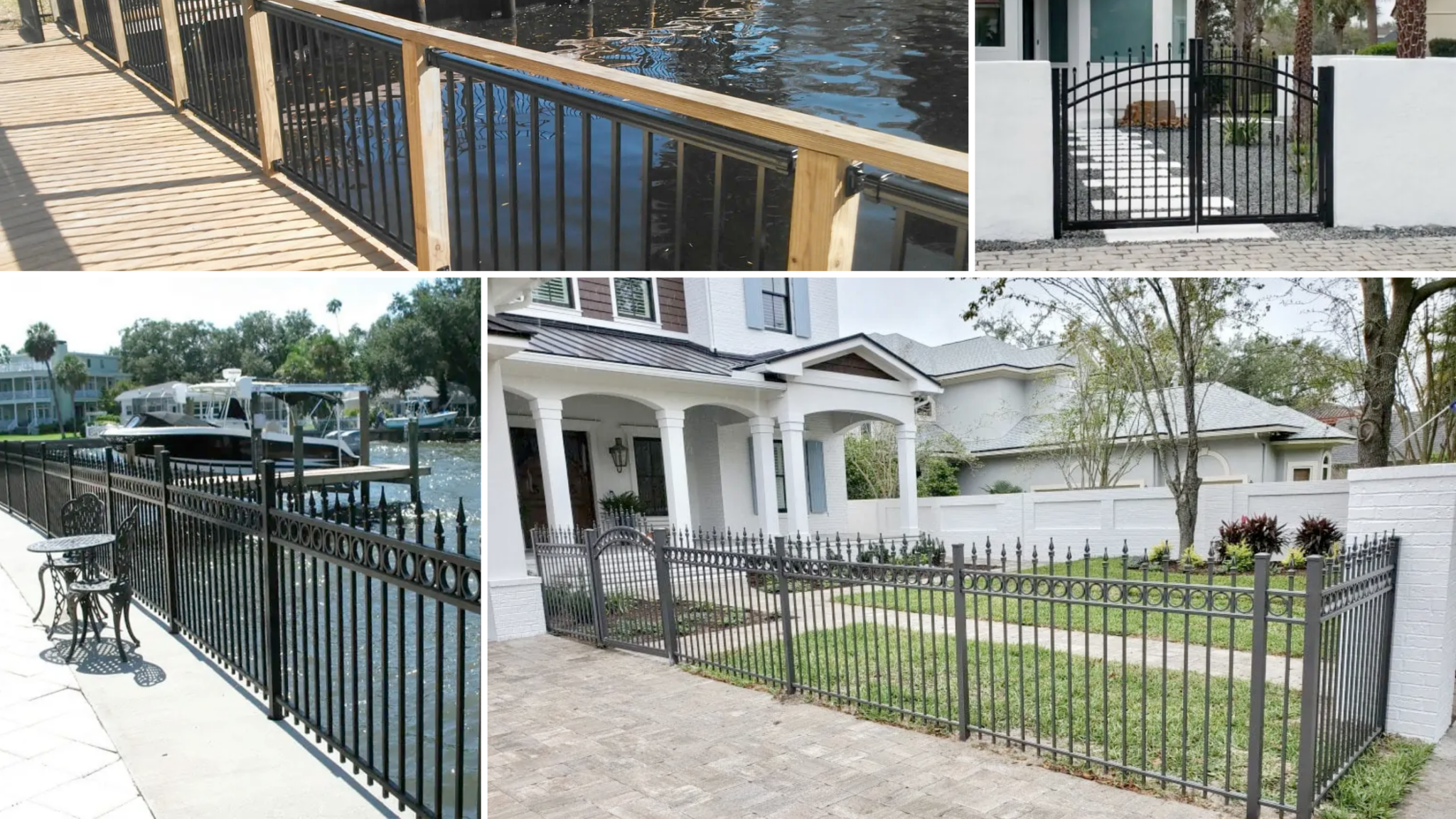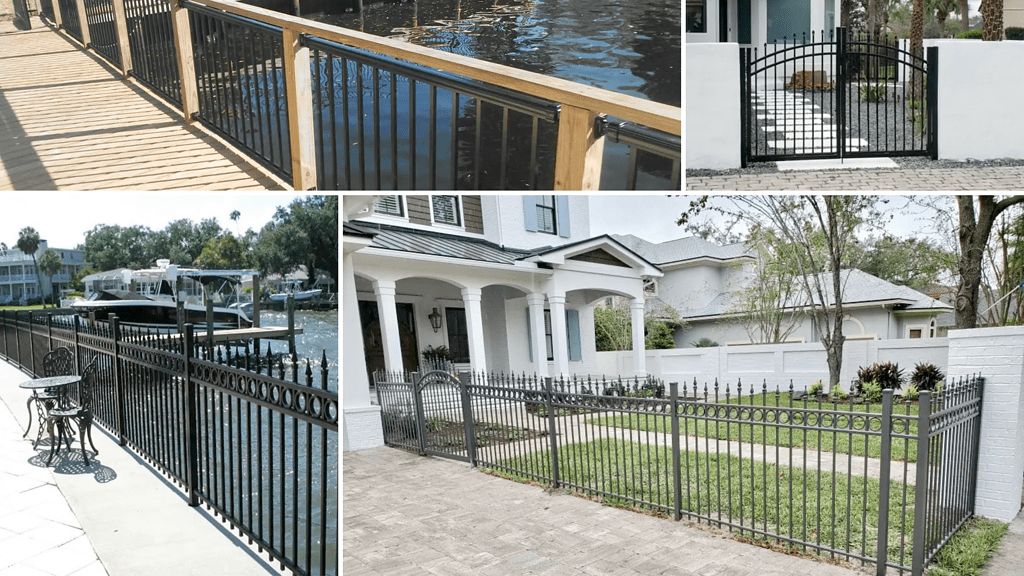 If all that doesn't sound appealing enough, we offer multiple warranties on our aluminum fences. All aluminum fencing comes with a Manufacturer Lifetime Warranty from Alumi-Guard. And Best Fence & Rail of Florida offers a 3-year Warranty on our Labor. We are extremely proud of our beautiful and sturdy aluminum fencing options and can't wait to help bring your dream fence to life!
If you want to learn more, fill out our contact form to get your free quote today!
***
Best Fence and Rail of Florida is Jacksonville's industry leader in fabrication and installation of top-quality vinyl and aluminum fencing. At Best Fence, our mission is to fabricate and install the highest quality product at a competitive price, while providing unsurpassed Customer Service. Fencing is an investment in your home. Your decorative fence design choice adds value to your property in a beautiful way. We provide professional FREE estimates at your convenience. Call us today at 904-268-1638 or visit http://www.BestFenceJax.com