Having a secure place to call home for your family is important for many people. That also extends to our pets who are part of our families also. You want your pet to be able to run, play, and explore freely but you may be worried about them wandering off or getting into something they shouldn't. Having an enclosed yard can provide a prefect area to call your pet's domain.
Having a fenced in yard can help reduce the chance of your pet wandering off and getting into trouble. Pets can get distracted and chase people or pets off your property and get lost or hurt. With a dog fence you can easily keep an eye on your pets and keep them from running off into potential danger. Exercise is important for dog's health and an enclosed yard gives them free reign to roam their territory. It also provides a perfect play area for your human family members to spend time with their pet's as well. Plus, if you live near a busy street or highly populated area making sure your dog can't run out into the street or a neighbor's yard is important. Putting up a fence can help prevent that.
A dog fence not only keep your pet in but also prevent other unwanted critters out of your yard. Invasive critters can wreck your yard, garden, home and sometimes even your pets. Another advantage of having a dog fence is it adds value to your home. With Best Fence's choices of fences, you can choose a fence that matches your home's aesthetic adds curb appeal and beauty. Adding a dog fence is a practical yet beautiful way to keep you and your furry friend happy.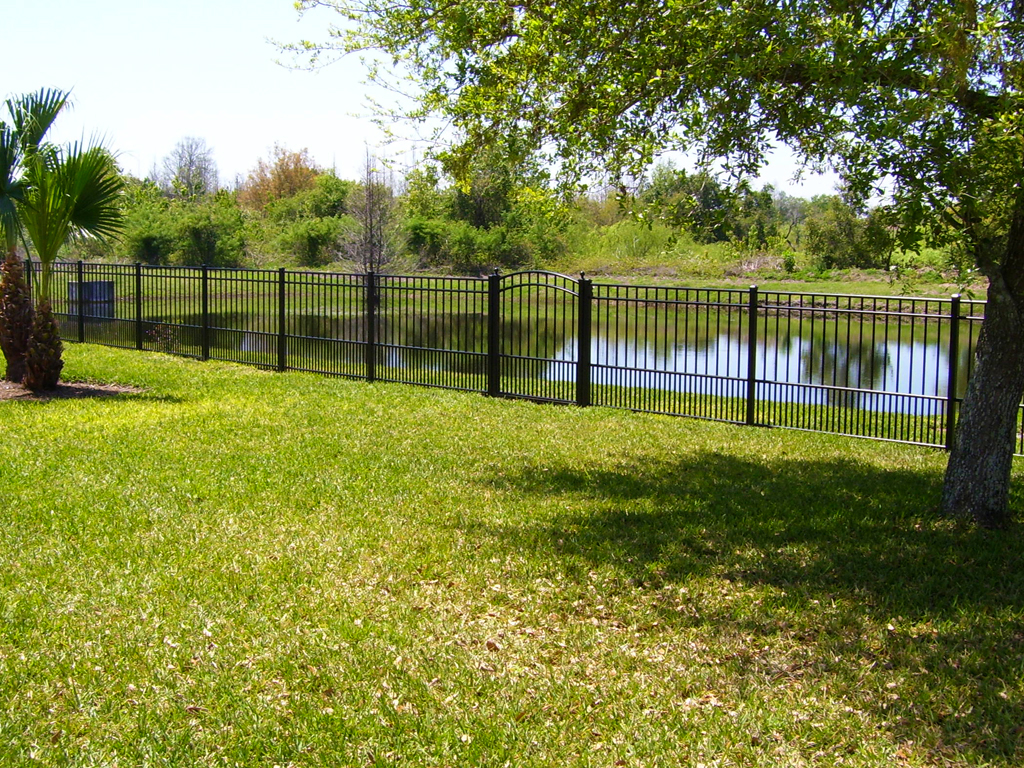 If your interested in building a dog fence for your home, consider Best Fence & Rail of Florida. Our aluminum dog fences are built with vertical and horizontal bars to keep your pet, and other critters, from digging under. Vinyl is also a great material for home's with kids and pets. Our fencing is maintenance free and built to withstand the hot, humid, salt-saturated Florida environment wo. Unlike wood or chain-link fencing our materials won't rust, corrode, or crack. Your fence will look beautiful for years to come!
We are North Florida's premiere fencing and railing specialist. With over 25 years of experience, we provide quality product and quality service for all our residential and commercial clients. All our materials are manufactured in house and we only use our own trained professional installation crews. We will never use subcontractors so we can better ensure that our clients get the best product and service. For a FREE quote on your next project or custom design contact us at 904-268-138 or visit our website for more information.
***
Best Fence & Rail of Florida is Northeast Florida's industry leader in fabrication and installation of top-quality vinyl and aluminum fencing and railing. At Best Fence, our mission is to fabricate and install the highest quality product at a competitive price, while providing unsurpassed Customer Service. Fencing is an investment in your home. Your decorative fence design choice adds value to your property in a beautiful way. We provide professional FREE estimates at your convenience. Call us today at 904-268-1638 or visit http://www.BestFenceJax.net